I'm a fan of Mexican food so one of my main tasks when I landed at Gustavo Diaz Ordaz airport, starving, was finding good Puerto Vallarta food.
Our first stop was at the check-in desk at the resort. I know that hotels tend to have decent restaurants on site but I was pleasantly surprised to taste the food coming out of the Casa Magna Marriott Puerto Vallarta.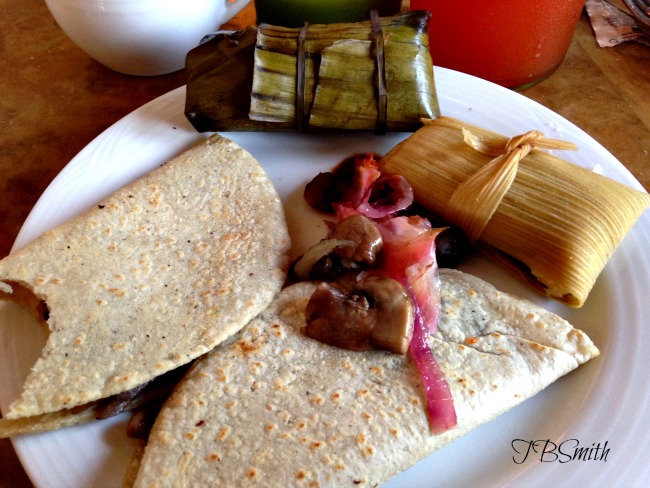 Good food Onsite
The hotel has four restaurants and a coffee shop. Guests can choose between a European package or an all-inclusive package. Normally I'd say, don't worry about paying ahead for your meals, venture out. However, because of the good Puerto Vallarta food coming out of the Marriott, and the fact that there are several restaurants at your immediate disposal, I'd recommend purchasing the all-inclusive option. This is especially pertinent if you're traveling with kids.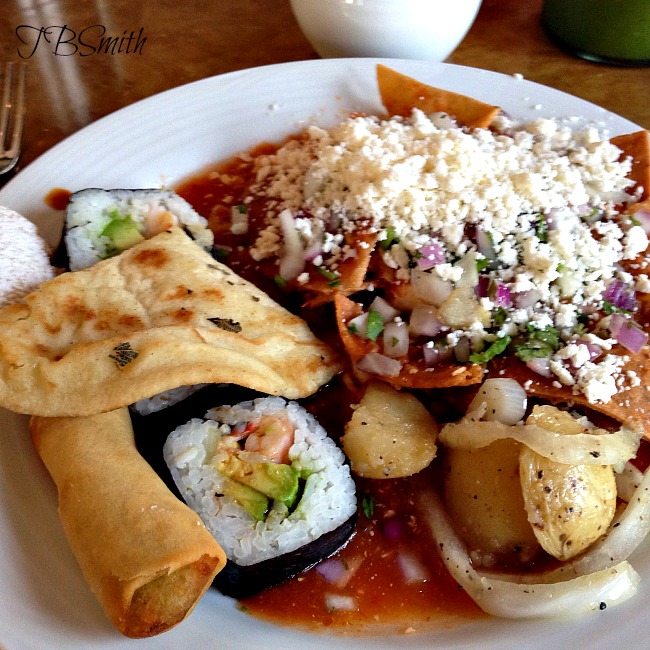 Champs, an American sports bar creation, serves standard American bar food. This may be something that Mexicans and Europeans may find different but it's rather commonplace for us. Estancia is where you can enjoy creative dinner creations. What you don't want to miss is their comprehensive breakfast buffet, served daily. Items on the menu include anything from pancakes to sushi to tamales. It's a meal worth waking up to enjoy.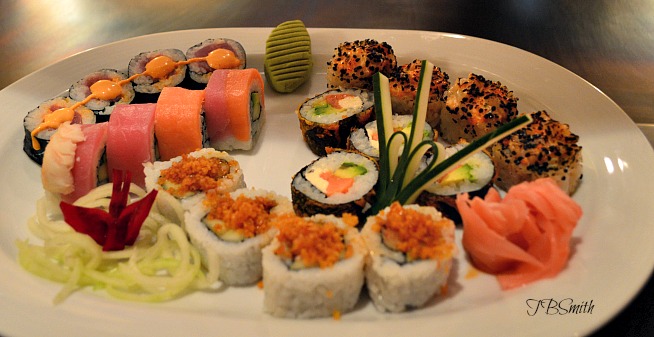 My favorite restaurant was Mikado, the property's Japanese restaurant. "Japanese in Puerto Vallarta?" Yes, Japanese food in Puerto Vallarta. A sushi master came to the property to train the local chefs in the art of sushi making and teppanyaki. After tasting the rolls and enjoying your teppanyaki meal, you wouldn't know who prepared it if you didn't look.
A few of us went out for sushi and were floored by the quality of the fish and the taste of the rolls. The Grilled Scallop roll is in my self-made list of "Top 3 Best Sushi Rolls Ever" along with the Bad Boy roll, a shrimp, smoked salmon, cream cheese, and avocado mix, all lightly fried.
One of the benefits of the all-inclusive plans is that you get to eat at the super casual restaurants as well as the more upscale ones as well at no extra charge. 
Dining with the Dolphins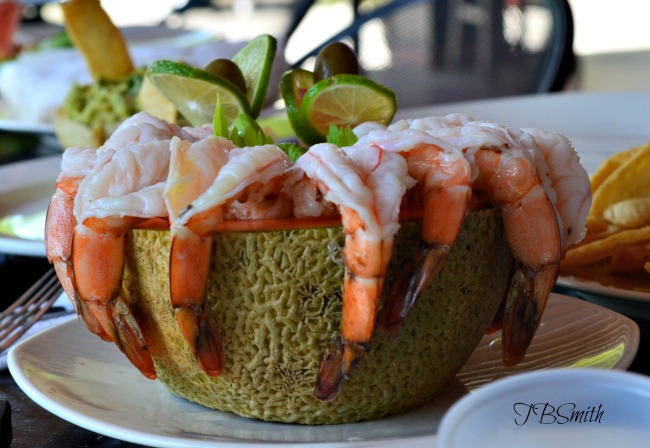 The last place where I'd think to get outstanding Puerto Vallarta food is at an amusement park. After enjoying Dolphin Discovery's Royal Swim package with the playful dolphins and reserved sea lions, our group was treated to an amusement park lunch like no other. We were all certain that our lunch had been specially catered.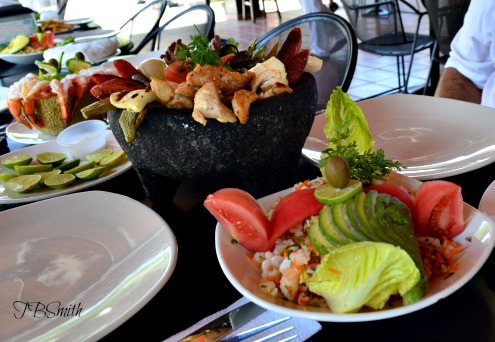 When we learned that the menu they served us was the norm, none of us could believe it! Ceviche, shrimp cocktail, fajitas, tropical drinks…who does that? I don't know too many amusement parks in the States that do. Please let me know if you're aware of any. Wings and pizza were also available to order but when you have good local food to dine on, why would you?
The menu at Dolphin Discovery is one that American amusement parks could take a lesson from. 
My few days in Puerto Vallarta have shown me that the locals take eating seriously and that they're not too fussy about it. You can find good Puerto Vallarta food at almost every turn. Good eats is serious business and this town manages it well. 
I was a guest of the Puerto Vallarta Tourism board and the Casa Magna Marriott hotel in Puerto Vallarta. I received no compensation for my post – all opinions expressed within are my own.