My first trip out of the country as an adolescent was to the Bahamas. Shortly thereafter, I took a Caribbean cruise with my grandmother where we stopped on several islands, one of which was the Guadeloupe Islands. I was 17 years old.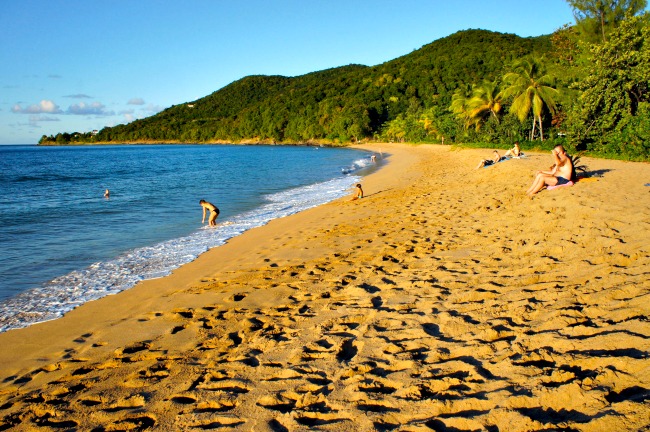 I had never heard of the Guadeloupe Islands. Of all the places we had stopped, it was the most exotic to me, the most foreign. It was the first time that I encountered so many people who looked like me but spoke French. I was intrigued. But as cruise ship trips go, my time was short and I only tasted a tease of what this rich island has to offer. 
What I remember most about that trip to the Guadeloupe Islands was 1.) traveling with my grandmother; 2.) walking in an open-air market eyeballing fruits I'd never seen and words I could not pronounce; 3.) staring at the foreign-tongued locals as hard as they were staring at me; and, 4.) being slightly fearful because I could not understand. It was one of those defining travel experiences that left an imprint on my mind.
The Passport Party Project in The Guadeloupe Islands
Last month I was introduced as an Advisory Board Member and Lead Mentor for the Passport Party Project (PPP), "a grassroots initiative providing online global awareness training and first passports to underserved American girls ages 11-15, in an effort to help create responsive and responsible global citizens." 
The PPP was first started in 2011 by award-winning travel writer and travel-preneur Tracey Friley. Now in its second phase, ten girls will have an opportunity next year to forge their own imprints in the Guadeloupe Islands, the project's destination sponsor for phase 2.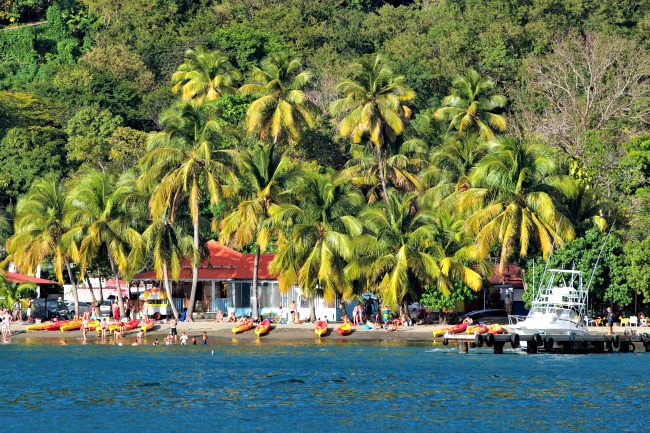 Undoubtedly, the PPP Phase 2 girls will have the opportunity to learn about the Guadeloupe Islands' diverse cultural heritage across the five-island French-Caribbean archipelago. I can already picture them sitting around the living room in their HomeAway accommodations, the project's housing sponsor.
My experience in the Guadeloupe Islands was one of many, just a scratch of the surface. These set of islands has a host of experiences for visitors.
Experiences in The Guadeloupe Islands
Early last month, the Guadeloupe Islands Tourist Board released the first video of its video campaign "Let Me Show You My Islands". This seven-episode video series hosted by Brand Ambassador Willy Monfret, "takes travelers on an exuberant journey that showcases the wonder of all five islands and their endless possibilities for enjoyment." 
In this latest episode, the third in the series, Monfret goes on an adventure to the island of Basse-Terre, also known as the "Emerald Isle," the west wing of the "Guadeloupe Butterfly" that lies adjacent to Grande-Terre.
Watch it here:
About Basse Terre
Basse-Terre sits above the four other islands making up the Guadeloupe Archipelago. Its spectacular mountainous range is topped by a very mildly active volcano called La Soufriere, the highest peak in the Eastern Antilles.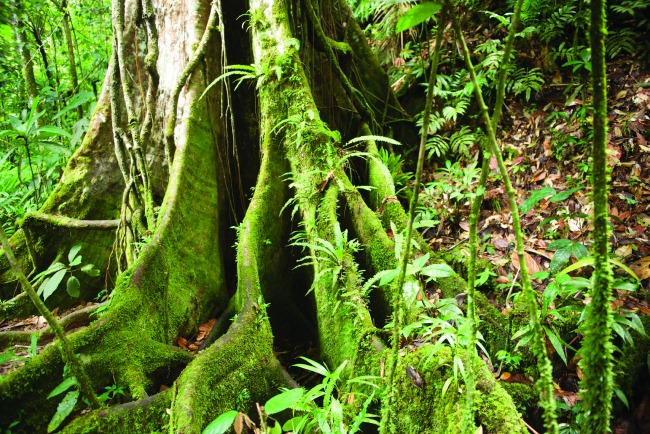 Basse-Terre's National Park is the seventh largest in France and is a UNESCO Biosphere Reserve. Across the island you'll discover preserve gardens, waterfalls, natural pools, hot springs, sulphur and mud baths, along with marine reserves including the renowned Cousteau Reserve.
I don't know where the Passport Party Project girls' journeys will take them when they visit the Guadeloupe Islands but I believe their visit will leave more of an imprint on them than just their first passport stamp.