If you've been sticking around with me for awhile, you'll know that it's not all travel all the time around here. I have two boys, the oldest of which is a H-U-G-E Marvel Comics fan. So, every once in a while when I get an inside scoop about new movie trailers or posters or whatever that comes through my Inbox, that I think he'd love, I share it with him. And this time around the latest Iron Man 3 trailer is top of the list. So, I decided I'd dedicate this post to my oldest little boy and to your little boy (or girl…or husband) who's a fan of Iron Man. (Maybe my son will visit my site more often now and become a reader too?? A mother can only dream.)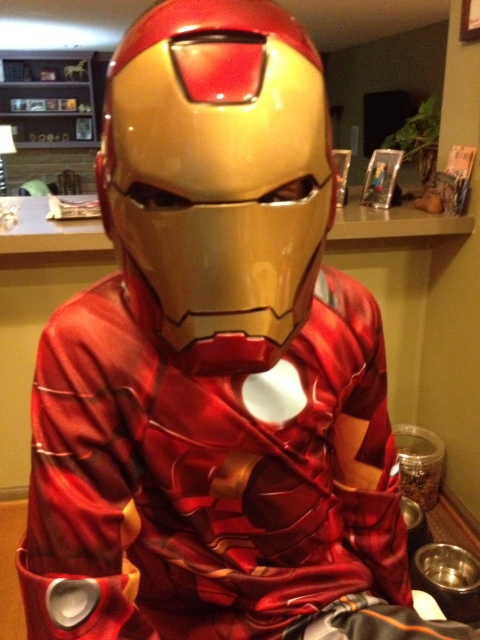 In Marvel's "Iron Man 3," Tony Stark/Iron Man finds his world reduced to rubble by a malevolent enemy and must use his ingenuity and instincts to protect those closest to him as he seeks to destroy the enemy and his cohorts.
Check out the latest and last Iron Man 3 trailer before the movie hits the theaters on May 3rd, starring Robert Downey Jr., Gwyneth Paltrow, and Don Cheadle (<—-LOVE him! Total digression: met him on a school track some years ago when I lived in LA and enjoyed going for an afternoon run in the neighborhood. He was the nicest famous actor I met while I was out there. Just a sweet man.) Movie synopsis below. Enjoy!
Marvel's "Iron Man 3" pits brash-but-brilliant industrialist Tony Stark/Iron Man against an enemy whose reach knows no bounds. When Stark finds his personal world destroyed at his enemy's hands, he embarks on a harrowing quest to find those responsible. This journey, at every turn, will test his mettle. With his back against the wall, Stark is left to survive by his own devices, relying on his ingenuity and instincts to protect those closest to him. As he fights his way back, Stark discovers the answer to the question that has secretly haunted him: does the man make the suit or does the suit make the man?
Images and trailer courtesy of Marvel and Walt Disney Studios.