Yesterday we finally bought our Christmas tree. I know, we're late. Don't judge. This has been a strange and hectic year, where we've constantly been playing catch-up. Thankfully, I'm not thinking about last minute Christmas gift ideas for my kids. I've had help from my sister and the kind folks at National Geographic Kids all this time. My sister had me covered on the toy end and NG Kids had me covered on the educational side, helping me to keep things balanced, be a responsible parent and stuff, you know.
National Geographic
I've always been a fan of National Geographic. It's a publication that's been in my life for decades. As a kid, I remember my grandparents had a National Geographic subscription. I marveled at the crisp photographs of foreign cultures, destinations, exotic animals, nature, and food. Many things I never thought I'd get to see. And although the magazines weren't geared towards children, I believe they still fostered a sense of learning and exploration.
NG Kids
Today, National Geographic Kids has a line of educational products that are grabbing the attention of my children and other kids. And that's not an easy task, what with all the electronics, apps, and gadgets to compete with. It's nice to see a child pick up an old-fashioned book.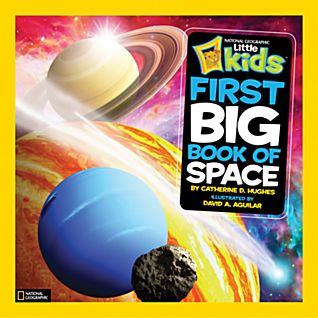 So far, we've previewed the magazines, the Angry Birds Playground: Animals book, and the First Book of Space. One thing that I have to say is that when I tell my 8 y.o. to "go read a book", one out of three times, he's picking up a National Geographic Kids book. The other two? Well, it's hard to compete with Diary of a Wimpy Kid and The Avengers. But I love that 33% of the time, he's reaching for something educational! And although his little brother isn't reading yet, he likes grabbing those bright yellow books too! They're sturdy, big, and the pictures are colorful and vivid.
It's exciting to hear my oldest tell me about animals and ecosystems of the world, stuff that I don't even know, and material they haven't started in school yet. The books are easy to read but still challenge him with new vocabulary. Glossaries and questions, in the back of the Angry Birds book in particular, are a complement to the book, and icing on the independent learning cake.
The National Geographic Kids suite of books and magazines make for a thoughtful last minute Christmas gift idea for kids ages 3-12. You can order them at the NatGeoKids store or if you're super last-minute, purchase them at any store that sells children's books.
Disclosure: National Geographic Kids sent me the Angry Birds Playground and Big Book of Space to review. All opinions and comments are my own.