When the Mission List invited me to check out Indego Africa, a design-driven social enterprise that works with female artisans in Rwanda, I couldn't resist. They offered me a $75 credit to go shopping in the marketplace and I gladly accepted. But let me just tell you, $75 isn't enough! And of course I'm happy to showcase some of my purchases to you.
The site is filled with hand-made fair trade items from cooperatives in Rwanda, populated by hard-working women who support themselves and their families. In my opinion, there's nothing better in the land of consumerism than shopping for a cause. I like to call it, responsible consumption.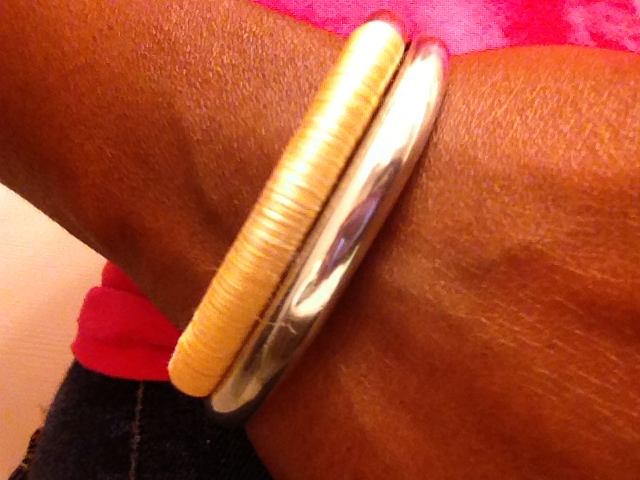 It's not a leap for me to buy any of the products you see on the Indego Africa site – I have similar items in my home. I've been buying stuff from West African shops in Harlem (NY) since I was in my teens, picking up items like kinte cloth, masks, jewelry, trinkets, and housewares for my grandmother. But I have to admit that I've never thought about the people behind the products.
It wasn't until I got to grad school and studied international economic development that I realized that there's something to all of this. The internet, politics, and access to countries have changed dramatically since the 90s, making the type of social enterprise that Indego Africa supports possible. And I'm glad. Early models of micro-lending have evolved into thriving coops in villages around the world. Workers, like the women in the Covanya coop can now export their goods online and move closer to economic stability. These small scale accomplishments have larger scale impact.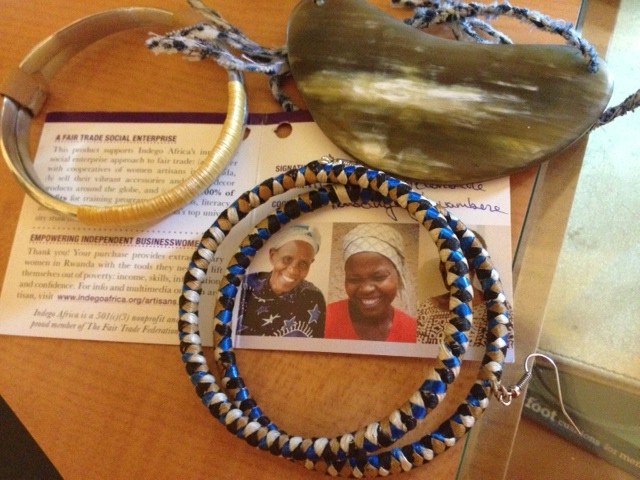 The items sold through Indego Africa are also in more than 80 retail stores across the U.S. and Europe. The company is collaborating on designs with major brands like J.Crew and Nicole Miller while "returning 100% of profits for training programs in business, literacy, and computers – all taught by Rwanda's top university students." Sales of the artisan products help to empower the hands behind them. Hopefully, this will play a vital role in helping impoverished communities around the world move closer to economic development, independence, and stability. I'd put my dollars on that!