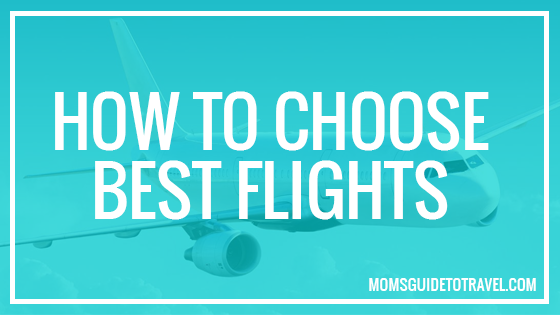 This is one of the things that I wanted to talk to people about. Since I travel a lot because of my job, I know a few tricks of the trade.
Choosing Price or Choosing Time
Most of the time people think that price should be a driving force for choosing flights. I'm here to tell you that this should not necessarily be the driving force for you. Time is money and so you really need to consider the value of your time.
If you can get a direct flight to your destination, then book a direct flight. Why?
It takes less time to get to your destination
You don't have to worry about potentially missing your flight because of a delay with your first leg. (Been there done that).
Overall, you have less frustrations.
Your time is worth something!
Frustration with connections and too much time in airports are big reasons why people are hesitant to fly.
Be Mindful of Flying From Coast To Coast
If you are flying from the East Coast to the West Coast, you have to strongly consider the return leg of your itinerary. When we fly from the West Coast back to the East Coast, we have to depart really early to arrive at a decent hour or deal with arriving at midnight.
Booking a flight with a connection only makes it worse. This begs the case for why you would strongly consider paying a little extra in order to avoid a connection and spend less time traveling.
Ask Yourself Some Questions
The best way for you to decide if you'd rather spend more money on your flights is to consider some questions for yourself.
What is the value of your time?
Are you all about getting to your destination as quickly as possible?
Think about your hourly rate. If you are spending 10 hours in the airport and your hourly rate is $100 (and you're not able to get work done), then you've just lost out on $1000! Is the ticket price more or less than this. If it's less, then go with the higher priced ticket because your time is more valuable than the savings difference. (Hopefully that wasn't too confusing.)
Use your credit card rewards points
You can use your points to:
Get a free roundtrip ticket or
Offset one of the legs of your flight
That's usually what I consider first. If points are involved, they are the deciding factor in which airline I will choose to fly.
Do you like the airline?
This is pretty simple. If you don't like the airline, don't fly it! That's one easy solution for how to choose the best flight.
Listen, we all have our favorites and  we all have our dislikes. Steer clear of the airlines that you don't like. You don't care for them for a reason and deciding to fly with them because of price could just ruin your trip before it even starts.
Keep building the relationship with your airline of choice and raking in those rewards points. Sure, the ticket might be more expensive but if you've been flying them for a while and are a member of their rewards programs, your flight will just be adding to your points' bank. It's better than wasting money on a ticket for an airline where you don't have any loyalty points (because you hate them and would never sign up for their program).
Think smart about how and where you spend your money – it's all about getting a return on it. And with rewards programs you get just that: a return.
I like Southwest and American airlines, so most of my domestic points are with them. They are always at the top of my flight search list.
That's how you should choose over one airline versus another.
Which do you prefer? Would you rather save money on your airline tickets or deal with the trade-offs?
For more money saving travel advice check out my book