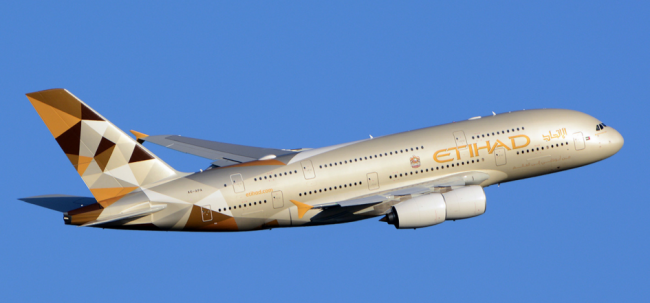 Thank goodness for frequent flyer miles and travel rewards programs. Most strategic travelers participate in a variety of programs in order to cash in on free flights, upgrades, free car rentals and hotel stays. And they have their fair share of frequent flyer miles tips to offer. The first of which is: even if you don't travel often, enroll in a frequent flyer or travel rewards program anyway. You'll be one step closer to cashing in on free travel.
Check out this advice originally published on The Hipmunk's Tailwind blog on how to get more with your frequent flyer miles than just free flights:
Just like any other type of rewards program, frequent flyer miles are what you make of them. Many people hoard their points in order to purchase flights, and we're big proponents of that. After all, getting to fly more often means getting to travel more often, and that means opening yourself up to all the unique experiences and lessons that travel affords.
But redeeming miles for flights isn't the only way to take advantage of frequent flyer rewards programs. Regardless of whether you fly every week or once a year, here are some surprising ways to get the most out of those points beyond the sky.
The Lowdown on Frequent Flyer Miles
Also called airline miles or travel points, frequent flyer miles are earned by participating in loyalty programs offered by airlines or credit card companies (which may or may not limit participants to earning points on a specific airline).
When it comes to airline loyalty programs, miles can be earned by flying or making purchases at certain stores or restaurants specified by the airline. For credit card programs, miles are earned by making purchases with the participating credit card. These miles can then be redeemed toward flights or commercial goods.
Ready to put those miles to good use? Here's a run-down of the wide array of options available to points holders.
Book a hotel or rent a car. This can be a good option for people who have earned a ton of miles and can't redeem them for the flights they want. While miles might not be worth quite as much as if you redeemed them for a flight, applying them toward hotels or car rentals can be a great way to plan a vacation without letting points go to waste.
Join the club. Some airlines allow travelers to apply miles to an annual club membership. Members enjoy access to airport lounges that typically offer complimentary snacks, beverages, and Wi-Fi in a quiet setting away from the hustle and bustle of the rest of the airport. While your miles may have more value when applied directly to flights, no one can deny the allure of a comfortable chair and some peace and quiet.
Buy a gift voucher or gift card. These can be exchanged for goods or services at a specific store. By purchasing a voucher instead of a commercial product, you'll be able to wait to buy the item until it goes on sale, thereby saving some extra cash.
Buy merchandise. Most points experts advise against applying miles to merchandise, because it's rarely the best way to squeeze value out of those points. However, anyone looking to offload extra points (or simply feel like you've gotten a new iPhone for "free"), can apply miles to any number of items, from sunglasses, to books, juicers, e-readers, smartphones, laptops, espresso machines, exercise systems, watches, and even furniture.
Share the love. Tired of traveling solo? Offer to let friends or family redeem your miles for their own flights. Occasionally it might even make sense to transfer your miles into the other person's account so they can redeem points for flights on their own. However, most often you're better off simply making the purchase from your own account on their behalf.
When it comes down to it, how you use frequent flyer miles is up to you. While you're likely to get the most value by booking flights, you earned those points and they're yours to dispose of—so if an espresso machine is calling, we promise we won't judge.