Traveling with my family is a privilege – one that I don't take lightly. As my boys get older, I'm focused on providing balance in their life, teaching them that part of our duty as Christians and world citizens is to help others. We receive and we give. In my opinion, one of the easiest things I can give is information – especially about global inequities like hunger. OXFAM has had feeding the planet and ending poverty on their agenda for decades. The Oxfam Grow campaign is designed to spread the word about how we as everyday citizens can do small things to make big changes.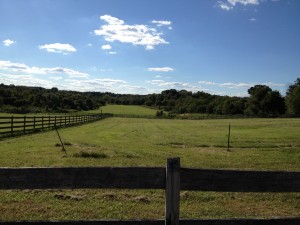 GROW is a global campaign to build a better food system: one that sustainably feeds a growing population and empowers poor people to earn a living, feed their families and thrive. The great thing about OXFAM's efforts is that you don't need a public policy degree to get involved. There are 5 easy ways for you and I to join OXFAM to help end hunger:
The GROW method is about reducing waste, so that we're making the most of the precious resources that go into making food. I can think of 2 easy ways that my family can do this: –> A.) Use filtered water instead of buying bottled water B.) Cut down on paper products (plates, napkins, utensils, cups, etc.) What 2 ways can you think of?
Buying products and brands that ensure small scale food producers in developing countries get a fair deal. –> You'll see key words like "fair trade" or "sustainability" on labels – common on several products in Whole Foods stores.
Cooking smart, to cut down on wasted water and energy. –>  I'm thinking crock pot and one-dish meals. What are some great family-friendly one-dish meals you can think of?
Buying food that's in season, cutting down on greenhouse gas emissions. –> Don't know what's in season? Check out a local farmers market. Make a family day tripout of it. What you see there is pretty much what's in season locally. This also gives you an opportunity to buy fruits and vegetable that are local and not from a farm that's 300 or even 3000 miles away. I recently bought my first herb garden in a pot to start my own bit of farming. We'll see how it goes.
Eating less meat and dairy to reduce both greenhouse gas emissions and water use. –> Okay, okay meat lovers out there. No one's saying go vegetarian but starting off with one meal a day (say breakfast) or even one meal a week where you skip meat and dairy can not only help with cutting back on greenhouse gas emissions and water use, but it may also help save you some extra calories. Sounds like a win-win situation to me. Can you think of what you'd eat?  For breakfast, I'm thinking a nice bowl of fresh in-season fruit and some gluten free granola. Yum!
As you can see, joining OXFAM's GROW campaign doesn't take much on our parts. Here are more details about the method:
Don't over think it. We tend to sell ourselves short for how we can make a difference in real ways. Think you can integrate these action steps in your household? I do.
This post (and my sharing on social media) was inspired by my participation in a compensated program initiated by Women Online/The Mission List to raise awareness about Oxfam America's GROW Method. All commentary and opinions are, of course, my own.