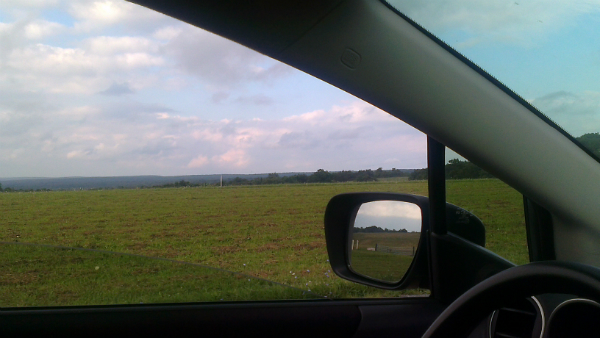 At least once a year, we hop in the car and take a family road trip to some part of Pennsylvania. At times it's spur of the moment but while my husband is away, and I'm traveling with the kids solo, our family travels are meticulously planned.  Working closely with Visit Bucks County, our mid-summer travels brought us to Peddler's Village in Lahaska, Pennsylvania for the first annual Bluegrass and Blueberry Festival.
Peddler's Village
There's a lot to visit and see in Bucks County – it was tough to leave Sesame Place off the itinerary but summer time also means festivals. I figured it was an ideal activity for all of us to get enjoyment out of. Peddler's Village is one of Bucks County's premiere attractions. This 18th-century shopping village is home to over five dozen specialty shops, six restaurants, a 70-room inn and an indoor family entertainment center, complete with a restored 91 year old carousel.
The drive from the Baltimore-Annapolis area is approximately 3 hours, mostly on I95 and the Pennsylvania turnpike; add an extra thirty minutes if you go the scenic route. As soon as you pull into Lahaska, you know that you're in historic Bucks County. Time, and You, seem to sort of slow down.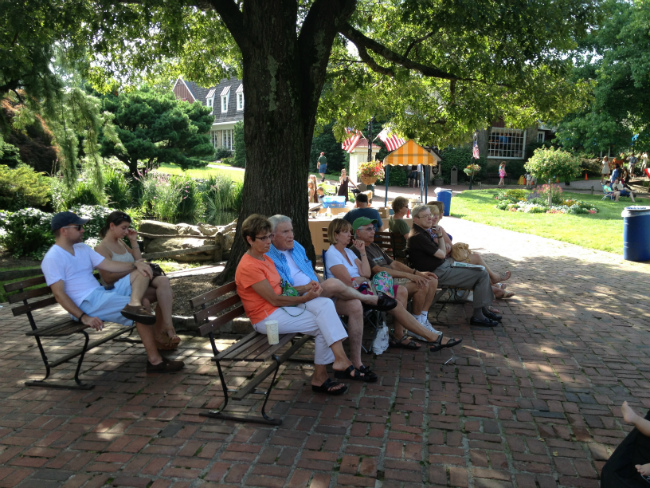 From a city girl's point of view, this town was the poster child of my idea of a "slower way of life." People moved languidly, which may have been more of a product of the scorching weather rather than their natural demeanor. Or maybe not.
I know I slowed down. The sound of bluegrass in the background, the sunshine, and the drive, all teamed up on me. However, I was in the right place to change my pace and move at half speed.
Bluegrass and Blueberry Festival
When I first thought about the blueberry festival, my imagination took me to a place of pie eating contests, blueberry delicacies, a Miss Blueberry float, dozens of blue-stained baby teeth, and the "best blueberry pie" in Bucks County PA.  For Bluegrass lovers, the festival leaned more in their favor.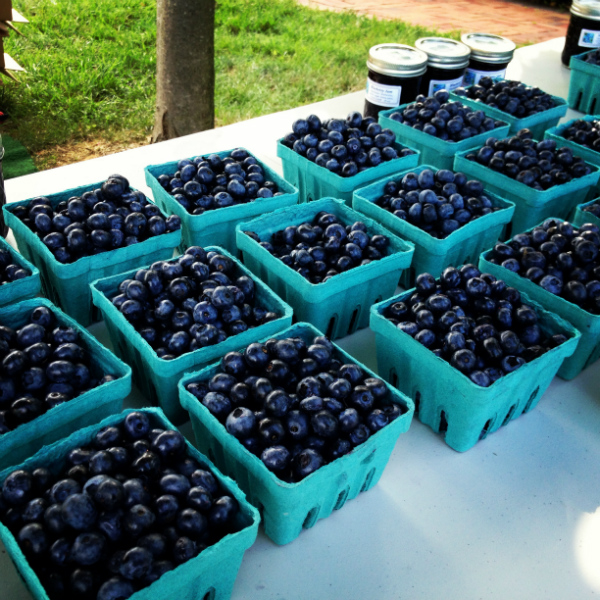 I did find one vendor selling fresh berries from his local farm. I asked him if I had missed any of the events from my imagination. He confided that he was probably only one of two or three vendors with the star fruit on his stand, but was confident that there'd be more berries next year. My tastebuds would just have to wait.
Later, I learned that several of the restaurants and specialty stores were featuring blueberry-inspired treats like tarts, fudge, and spiked lemonade.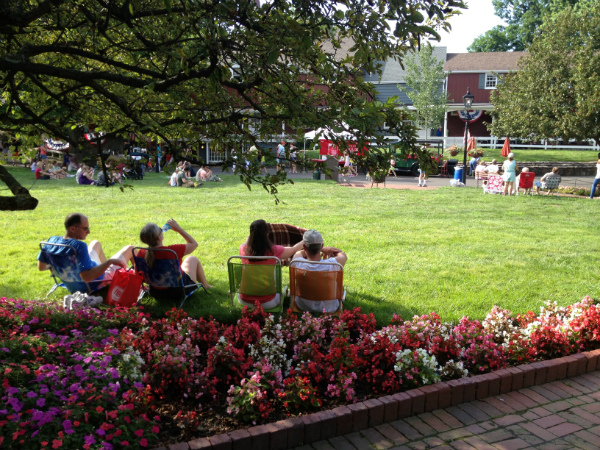 Lack of berries didn't stop visitors from coming through Peddler's Village. The organizers estimate that more than 15,000 people came out for the festival that weekend.
Dining at Peddler's Village
Buttonwood Grill is the newest dining addition to Peddler's Village. It's known for its burgers and craft beer. The half-pound "Butcher's Burger" is the grille's main claim to fame. The restaurant has a variety of seating options from booths, to tables, to bar seating, as well as an outdoor patio area.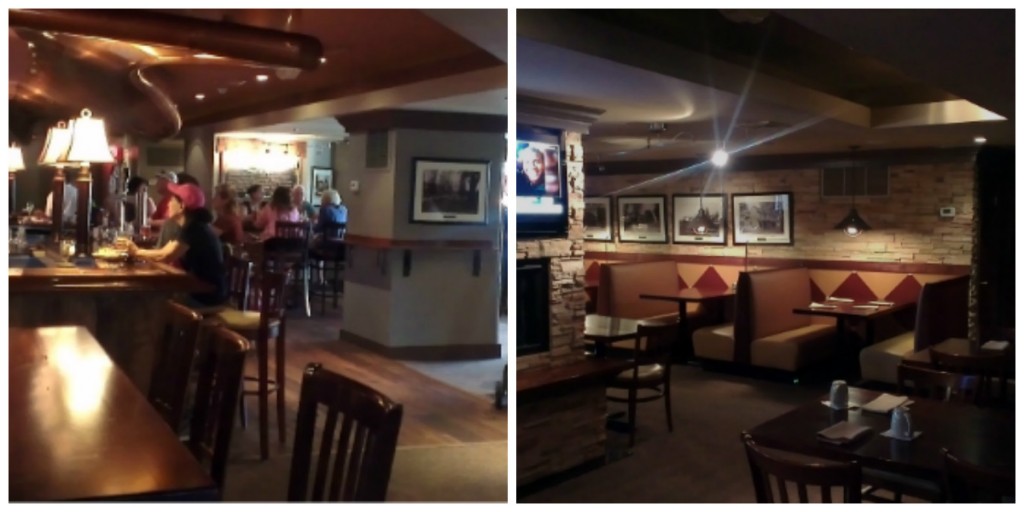 The burger selection was impressive with not only beef on the menu but also turkey and salmon. Lunch at the Buttonwood was by far one of the best lunches I've had in a long time. Pictures say a thousand words, so here goes…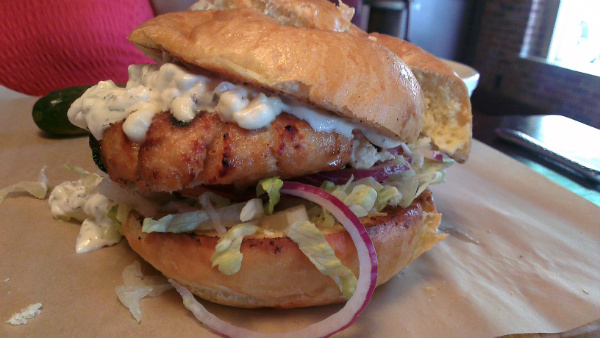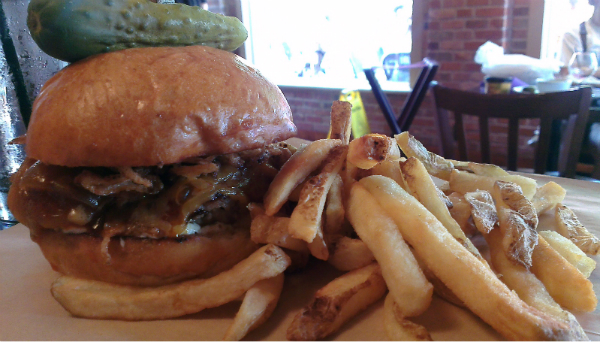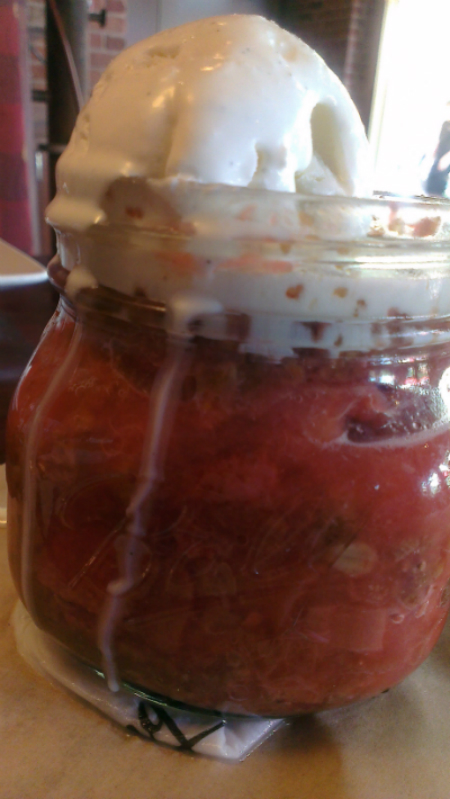 My 5 year old was too impatient for me to take a picture of his beautiful hand-tossed pizza so you'll just have to take my word for it when I say it wasn't your typical Kids Meal pizza, just a smaller version of the beautiful fragrant pies that passed by our table. Lunch was so good, I returned the next day for a repeat performance. Need I say more?
Should your travels take you to the Philadelphia area or Sesame Place, take an easy detour and explore other parts of Bucks County. If you've already been to the area, I'd love to hear what you did or what you'd recommend on a return visit.