[Re-posted from my column on the Examiner.com D.C. for Family Travel & Entertainment]
As the weather begins to drop, many D.C. families begin considering warm-weather getaways, non-demanding of long travel time and high costs. Traveling from D.C. to Jamaica is an inexpensive choice and a relatively short flight. Including a connection, Jamaica is a 5-hour flight from the area and a feasible choice for families looking for high value and ample activities. It's a place where you can eat good and play hard.
Jamaica's two main airports, Sangster International (Montego Bay) and Kingston Norman Manley are on almost opposite ends of the island. Each has its own unique identity and features. Montego Bay is the laid-back resort-heavy side of the island whereas Kingston is the New York City of the country. Wherever you stay, there's one thing for certain, Jamaica is not short on accommodations. According to the Tourist Board's latest published country guide, the island houses over 130 hotels, resorts, villas, tree houses and inns.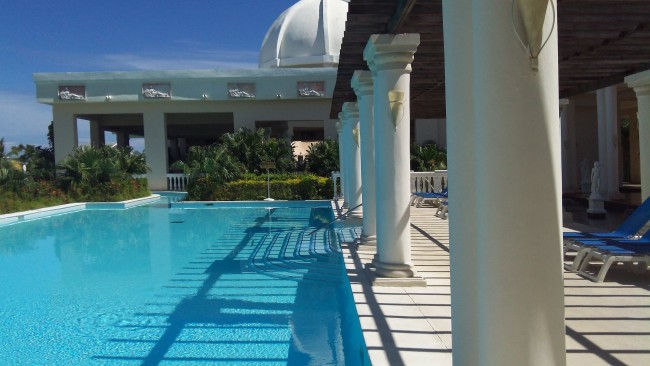 So, why Jamaica? Aside from the reggae music, jerk chicken and beef patties, the country has a lot to offer visitors. Granted, there are several other Caribbean islands that would make great getaways, many of which have been noted as being more pristine, safer, and luxurious. However, and according to Jamaica Tourist Board rep Wayne Sterling, aside from Jamaica having "more attractions than all the Caribbean islands put together", the island's key feature and the reason "why", is her people. "The people are warm and friendly like no other place."
With tourism being the economy's cornerstone, Mr. Sterling noted that the Ministry of Tourism makes conscientious efforts to "enhance the tourism product." The Ministry reviews their "Tourism Master Plan", analyzing market trends, creating a planning phase and working with various tourism interests to help keep Jamaica marketable and highly attractive to visitors, especially families. The Jamaica Tourist Board's
website
is a noteworthy front in those efforts, highlighting everything you need to know to plan a getaway. It's well-organized, user-friendly and entertaining. One of the best features of the site is the search by Vacation Themes. Kudos to the webmaster for making it easy.
Here are 6 family-friendly activities to explore in Jamaica:
Horseback Riding with Chukka Caribbean Adventure Tours
Black River Safari Boat Tour
In addition, there are plantation tours, nature tours and a host of various other things to do throughout the island.  You wouldn't necessarily know about the island's attraction diversity unless you went there, and as the Tourist Board states, "Once you go, you know."
Now all D.C. needs is a direct flight to the island to make everything "irie".
Disclosure: The Jamaica Tourist Board hosted my press trip to Jamaica, which included air fare, hotel, and meals. I received no monetary compensation for this article or my trip and all opinions are my own.