Looking for a family friendly resort in Jamaica? Well, the Grand Palladium Hotels & Resorts, an all-inclusive family-friendly resort, may be exactly what you need. The Grand Palladium is on the North Coast of Jamaica in the town of Lucea, about a 40 minute drive from Montego Bay airport.  This property is broken up into two sides: the Jamaica Resort & Spa and the Lady Hamilton Resort & Spa.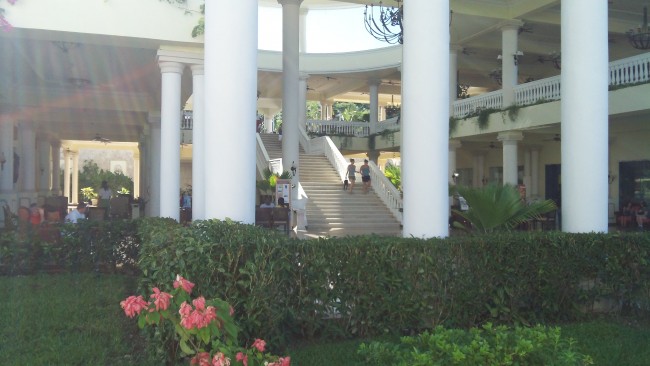 The rooms that make up the resort
The property, or as the resort's literature calls it, "the complex" houses 516 rooms on the Lady Hamilton side and 540 rooms on the Jamaica Resort side. The rooms are divided into three-story villas, each with 6 one bedroom suites and 30 Jr. suites. At the Lady Hamilton Resort and Spa there are 48 "adults only" ocean front two-story villa suites. Each of those villas house 4 adult suites. In total, the Grand Palladium houses 1056 rooms. My favorite rooms were the honeymoon suite, complete with outdoor shower…wow! and the junior suite for families.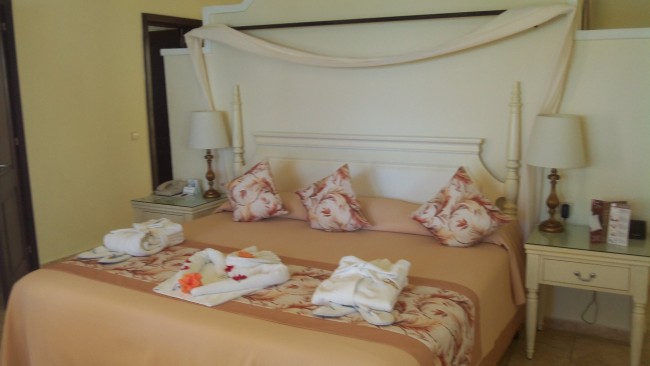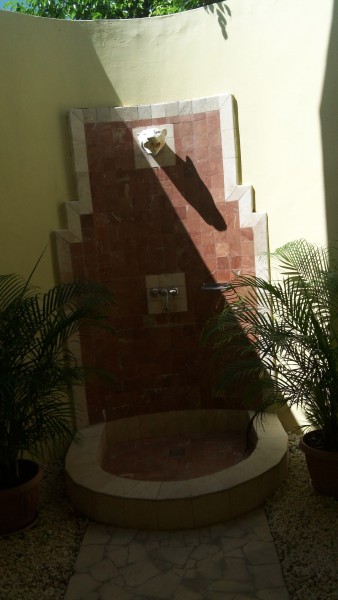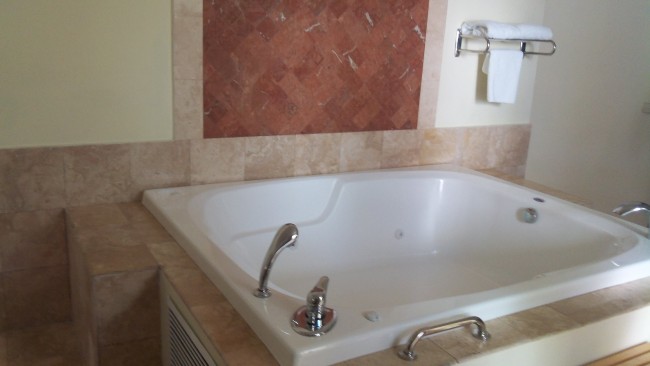 Dining at the Grand Palladium
You will never be hungry or thirsty at the Grand Palladium. There are 13 bars and 10 restaurants, 3 of which are buffet restaurants, 6 of which are "a la carte" regional food restaurants, and 1 bbq/seafood restaurant at the beach. Of the "a la carte" restaurants you can find an Italian Trattoria, an Indian restaurant, an Oriental restaurant, a Mexican restaurant, a Jamaican restaurant, and Bubba's Grill House.
During the low season, only  a few of the restaurants are open as occupancy is currently only at 50%. So, for a mom-on-the-go, buffet style is serving its purpose well. I think if I had my kids here, that would probably be the dining option I'd utilize the most. I like the flexibility of getting whatever I want whenever I want. Dining without children, my preference is a la carte dining.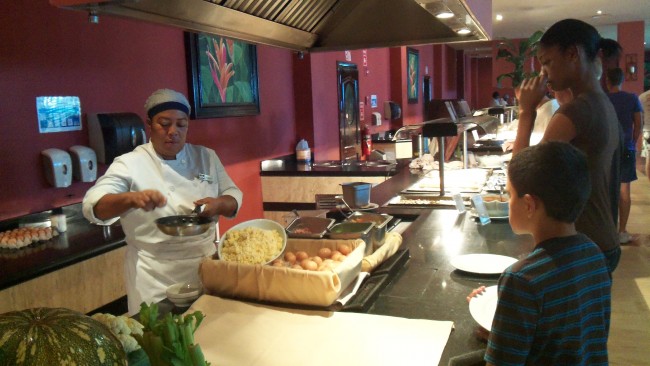 General activities around the Resort
The resort has an infinity pool to rival any infinity pool you will lay your eyes on. Here are the types and number of pools you will find on the property:
5 fresh water swimming pools
1 great pool with 4 integrated Jacuzzis and swim up bar
1 private kids' pool
1 adult pool with 1 jacuzzi (open until 12am)
1 quiet pool in the Grand Palladium Jamaica with integrated jacuzzi and bar
1 spa pool with lazy river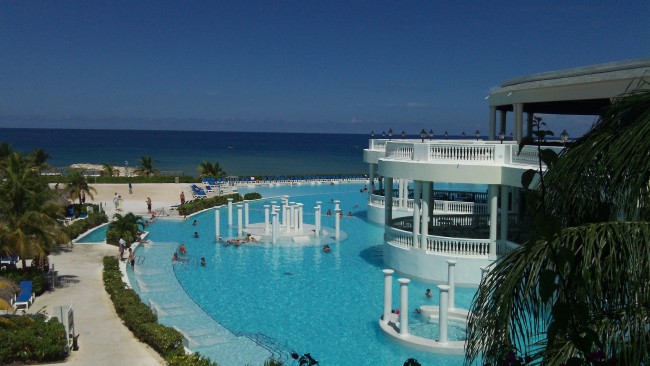 This family friendly resort in Jamaica also has a menu of sports activities included with your stay, sports installations which include tennis, volley ball, and basketball courts along with a pro-soccer field and miniature golf facility. Water sports activities are also included as long as it is non-motorized. Activities that do incur an additional charge include excursions, scuba diving, windsurfing and sailing lessons and motorized water sports.
The gym is just steps away from the spa and located on the Lady Hamilton Resort and Spa side.
There are also live performances in an outdoor theatre. Children shows take place here as well and adult shows follow suit. The performances change nightly. Throughout the resort you will also find a gaming lounge with game machines and stores for shopping.
Activities Specifically For Kids
The Grand Palladium also offers activities specifically for children at its Mini Club. Here, children 4-12 can be left under the supervision of childcare staff where they can play outside in the grass or on the play park, participate in arts and crafts, swim under supervision, watch videos or play video games. The Mini Club is open from 9 am to 11pm, presenting a great opportunity for parents to sneak in some "alone" time.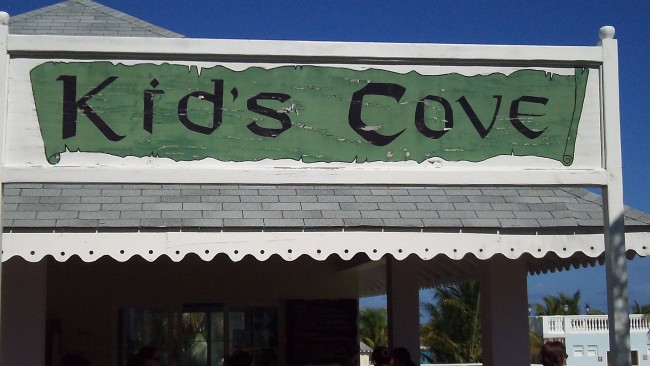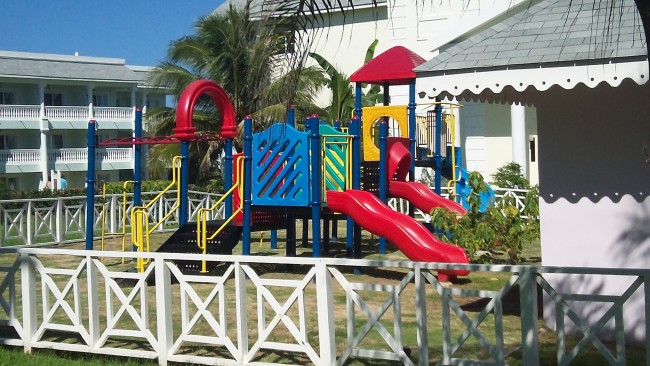 The Spa
The spa facilities at the Grand Palladium is definitely something worth writing home about. The spa is in its own section of the resort complete with several jacuzzis, a continuous pool, sauna, steam room, and foot massage. The spa offers all of the typical services you'd find at any modern spa in addition to professional hair salon services, all of which are at extra charge to the guest.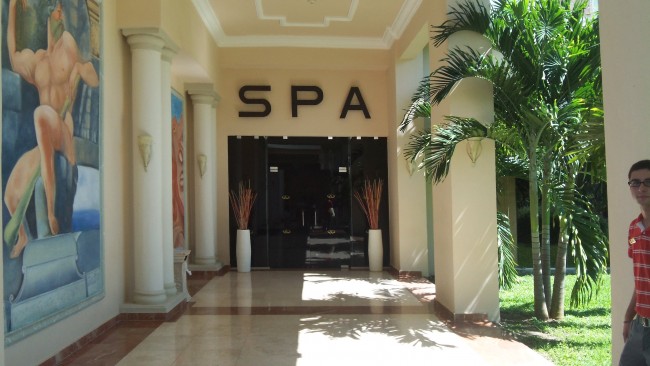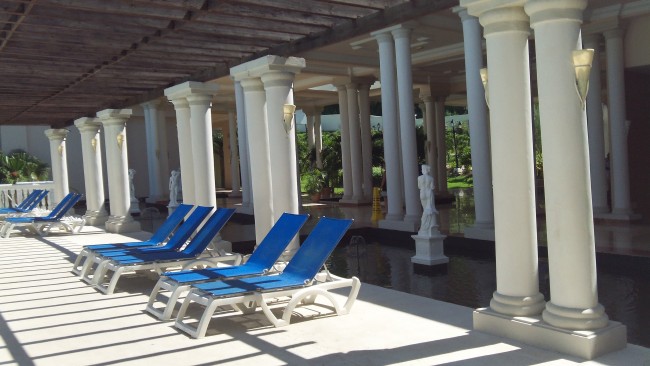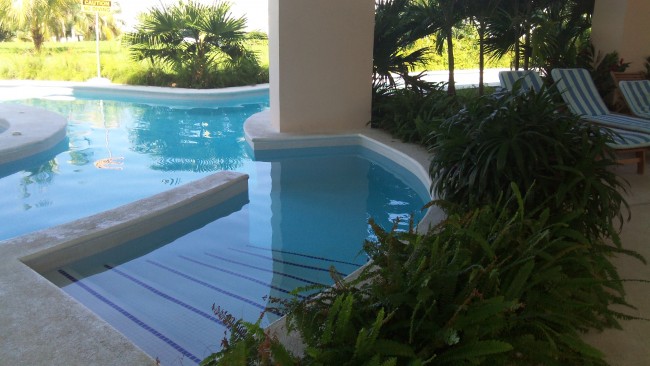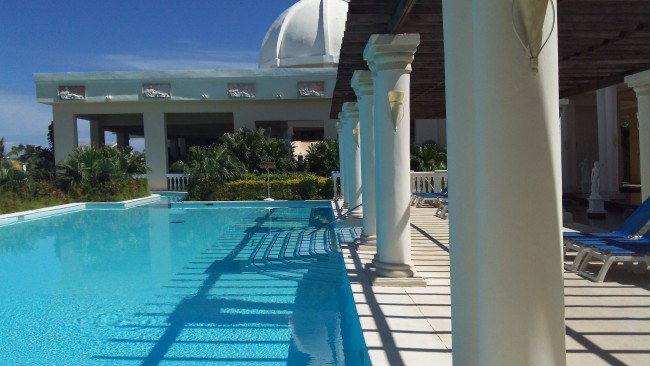 Prices for this Family-Friendly Resort
So what does all of this cost? At this time of year, a junior suite will run you $294 a night, however, as with any hotel or flight, prices change. This time of the year is considered low season, thus room prices tend to be less less expensive. Currently (at the time of this posting), April 2012 through June 2012 have even lower pricing. You can also check pricing on the Grand Palladium's website at: www.fiestahotelgroup.com.
Disclosure: My trip, which included a 4 night stay at the Grand Palladium Hotels and Resorts, was sponsored by the Jamaica Tourist Board, however all opinions and thoughts are my own.