Families are drawn to all inclusive resorts for their value and the pressure they take off of parents to constantly find something for the kids to do while on vacation. Meals, drinks, pools, and some level of kids' entertainment tend to be standard amenities and the draws.
Emmy-award winning children's television program, Raggs, made its way to the Palladium Hotels and Resorts in Mexico and the Caribbean just in time for the holidays.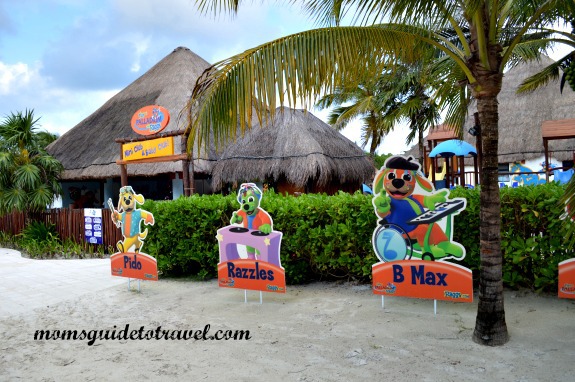 In the Riviera Maya, the sunshine, four-star accommodations, ready-to-please attitudes and white sand beach make a perfect setting for Raggs and his friends. The energy around the resort for the new program is genuine and consistent.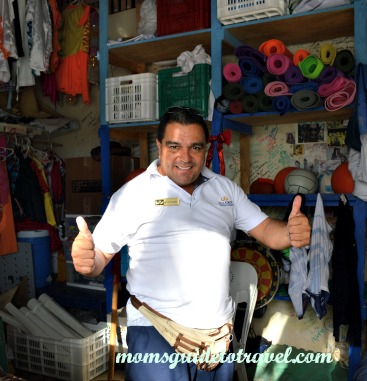 Walking around, you can see that children on the Riviera Maya resort are loved. And why not? Management knows that they have something unique – they have an exclusive license to Raggs. Very few all-inclusive resorts have this type of children's entertainment programming.
The Play with Raggs at Palladium program features: a 50-minute pirate show, special character appearances, mini club activities, licensed Raggs products, a kids-centric disco party, poolside events and pop-up shows, and Breakfast with Raggs. Aside from purchasing Raggs paraphernalia, everything is part of the all-inclusive price with no additional up-sells.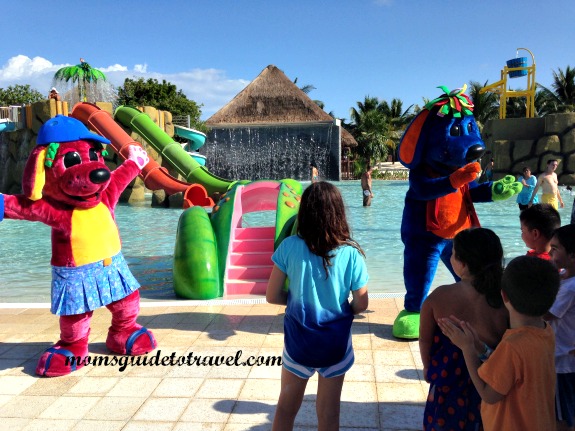 Over a three-day period at the Palladium Riviera Maya, I was entrenched in songs, smiling faces, plush animal costumes and all things Raggs. The normal itinerary has events spread throughout the week. For example, Pido's disco surf party takes place on Monday night while the live pirate show takes place on Friday night. Poolside events and pop-up shows run daily in conjunction with the baby and kids' program. Guest services provides parents with the schedule.
Everyone seems to passionately want to make the resort's smallest guests head-over-heels happy, ergo making for happy parents. Although the kids were probably excited by all of Raggs appearances, one of the major highlights of the Play at Palladium with Raggs program was the live pirate show.  The songs are addictive. It took a week for me to get lyrics "Hey, ho, what's the dealio" out of my head.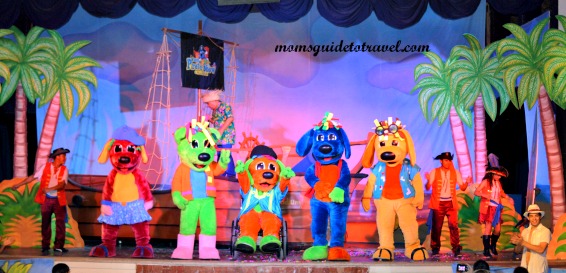 Here's a snippet of the performance:
https://www.facebook.com/photo.php?v=10153586781350858
Children from age one and up jammed and participated in the high energy pirate show, listening and responding to the show's host, eagerly volunteering to go on stage during an intermission. What I thought was impressive was the host's ability to emcee the entire show in English and Spanish, simultaneously. It was a fun way to practice my Spanish comprehension skills.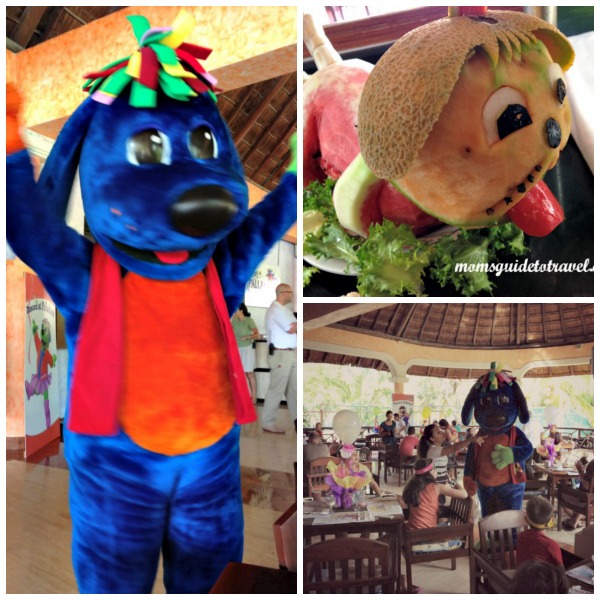 The other highlight was Breakfast with Raggs. I wished I had my five year-old there to see it all. Walking into El Gran Azul dining area, you feel like you're stepping into a child's birthday party. Visually, Breakfast with Raggs is an explosion of a 24-pack of Crayola crayons, complete with balloons, table settings and decorations, all backlit by the Riviera's morning sun. [Tweet "Visually, Breakfast with Raggs is an explosion of a 24-pack of crayons, all backlit by the Riviera's morning sun."]

Overall, I was impressed by the Play at Palladium with Raggs program. I've visited the Palladium's other property in Jamaica and thought the kids' facilities were pretty nice but missing something – the addition of Raggs should elevate the program and make it an even more attractive sell for families.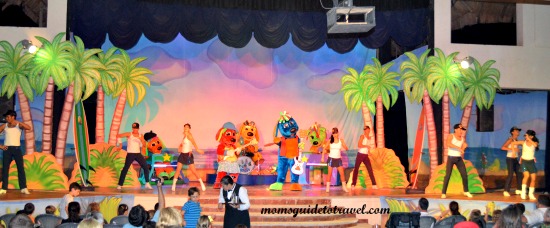 The excitement in Riviera Maya was consistent throughout the trip. Over time, the live performances will keep improving and the program will continue to be refined. At this point in time, the program is in a good starting place and more importantly, the kids seemed to love it!
Along the way, I met a few Palladium Addicts, kid-free guests who've been to a Palladium resort nine or more times. My guess is that with the addition of the Raggs programming more families will join that Palladium Addict demographic.
Disclosure: Mom's Guide To Travel was invited to preview the Play at Palladium with Raggs program and hosted by the Palladium Hotels and Resorts for the purpose of this review. All opinions expressed within are that of Tawanna Browne Smith. This post contains an affiliate link.