Getting to the USS Leyte Gulf isn't your everyday excursion. This active destroyer is usually busy out at sea. Fortunately, it was assigned to Maryland Fleet Week for public tours and I was in town to spend a day on the ship.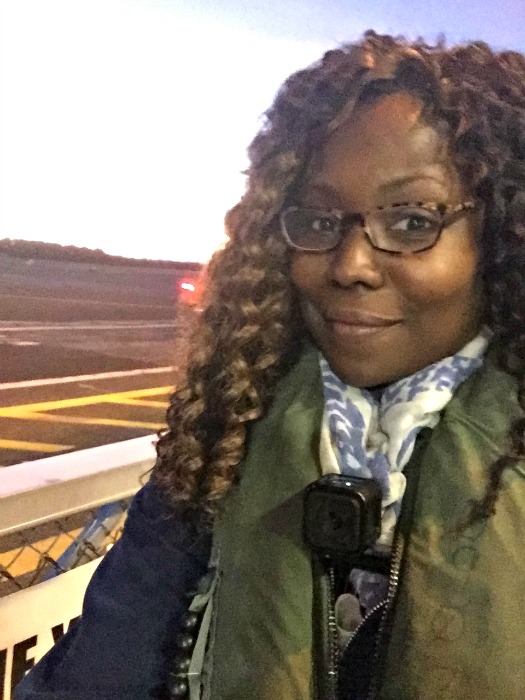 When I found out that we'd have to take a helicopter to sea to board the ship, my brain began constructing all kinds of movie scenes. Hooray for my active imagination that had me prepared for just about anything.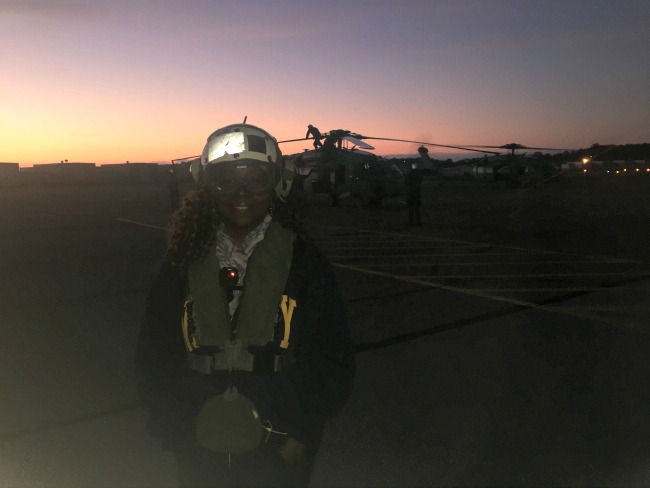 Overall, transportation was pretty mellow. But still, landing onboard the USS Leyte Gulf was an adventure!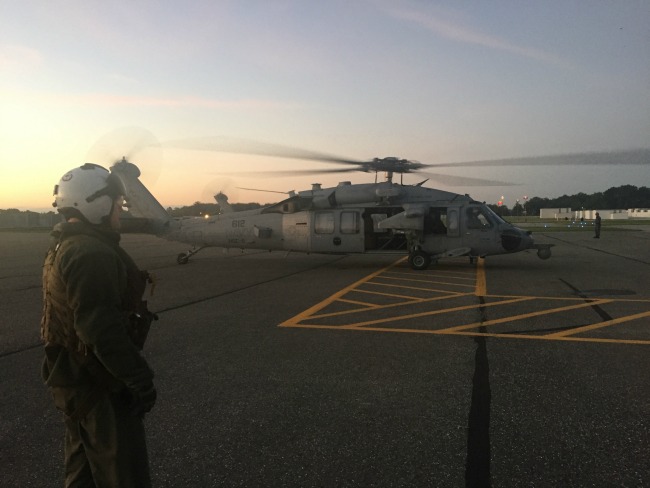 I mean, how many of us can say that we've ever been transported by an MH-60 helicopter to a guided missile cruiser (with ready strike capabilities) at sea?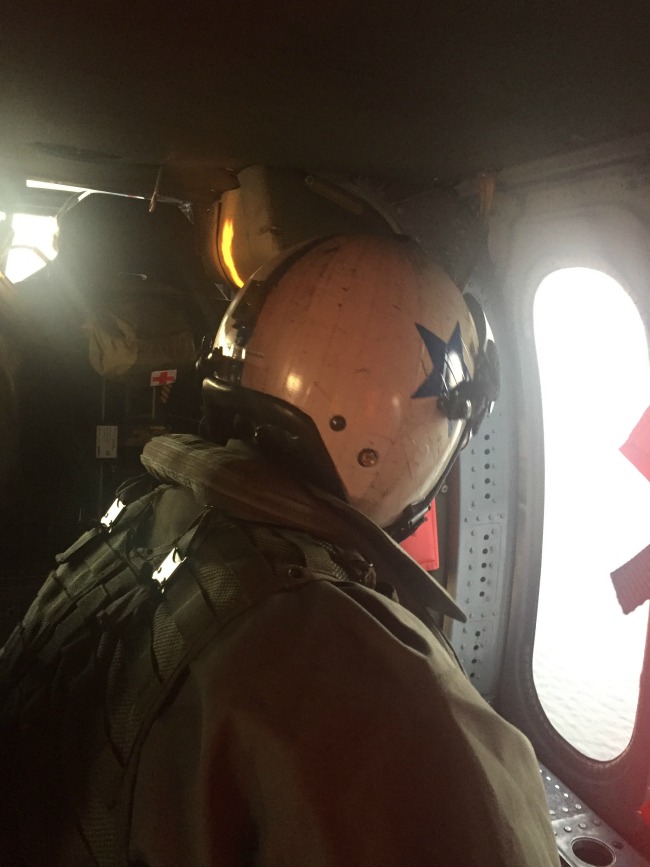 Not many. Check that off my list!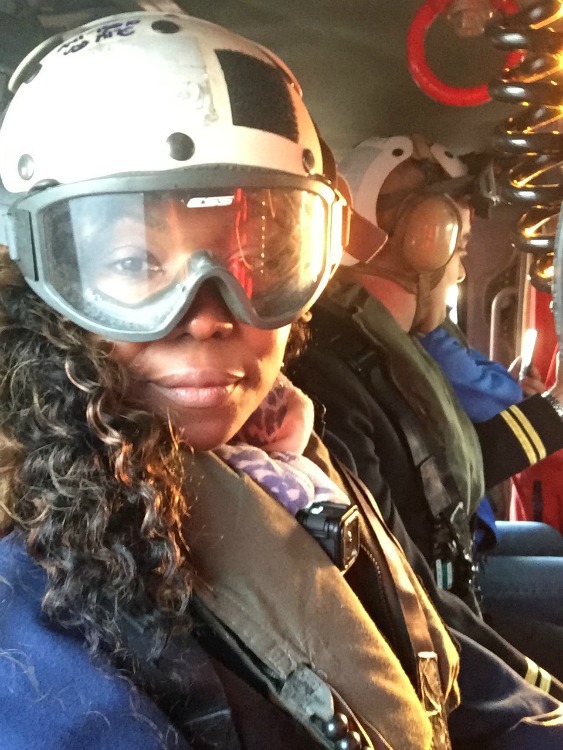 The exciting embark isn't something that happens everyday.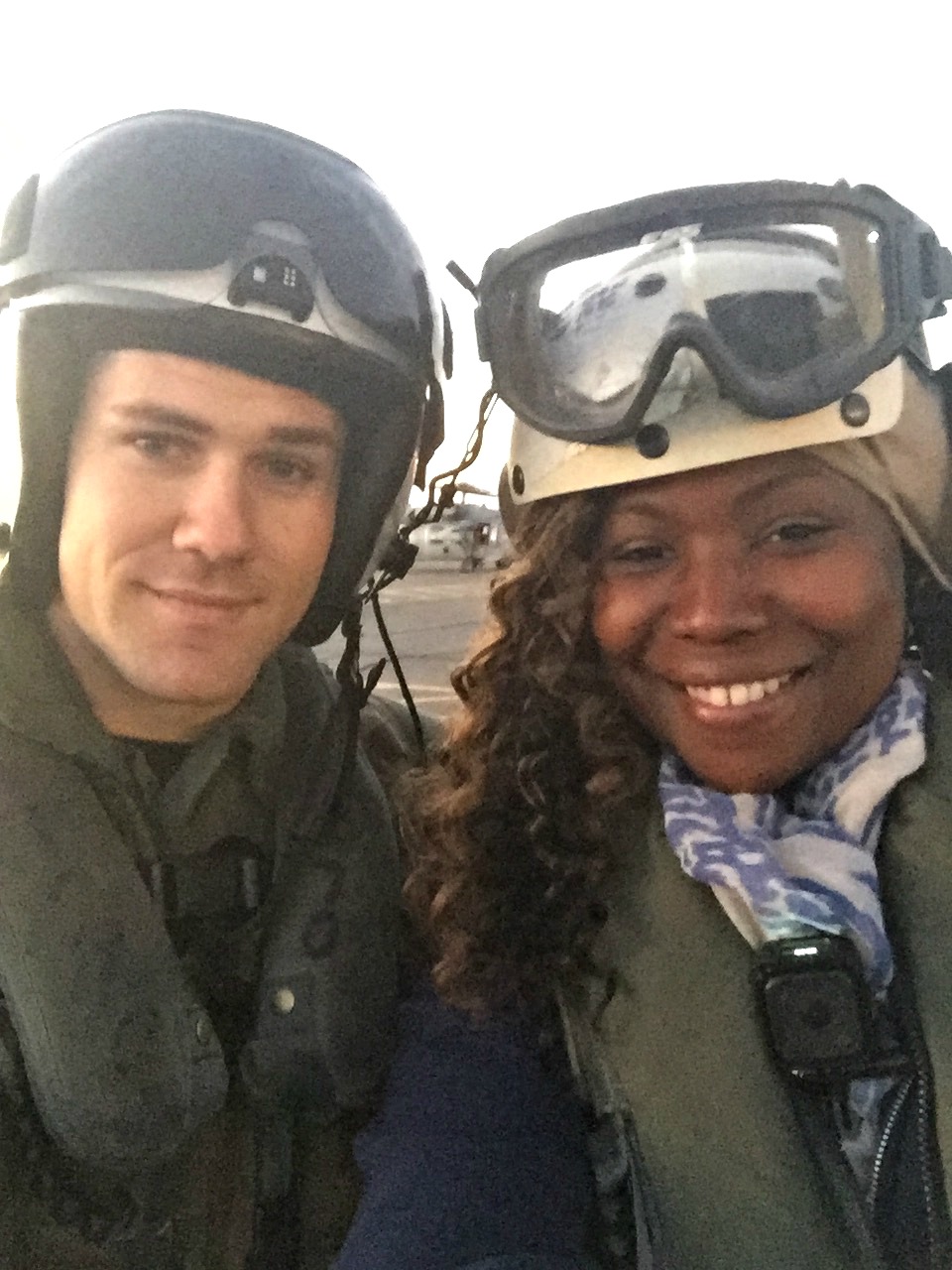 Orchestrated by Naval District Washington and Commander Carrier Strike Group 12 as a part of the activities for Maryland's first Fleet Week with the U.S. Navy, myself and twelve other distinguished visitors were transported in the early morning hours to meet the ship while it was in transit to Baltimore.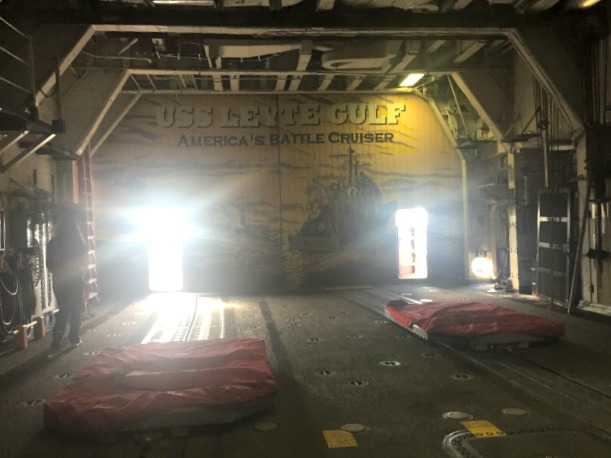 Onboard the USS Leyte Gulf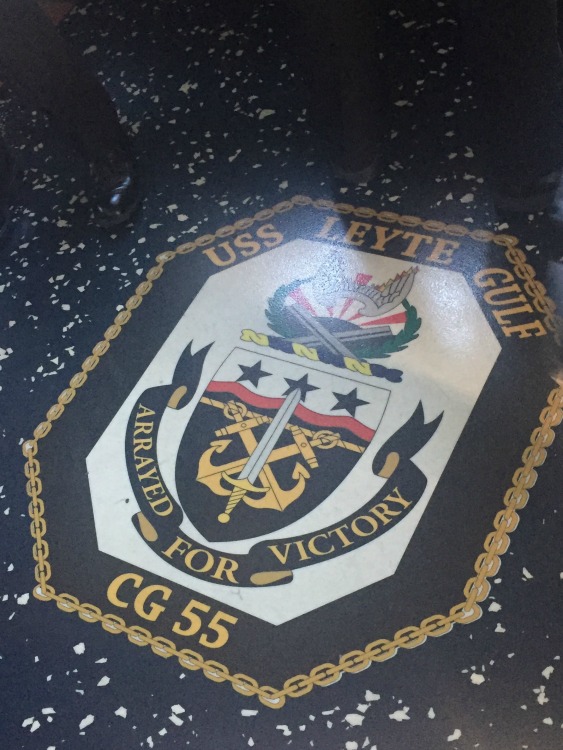 Once onboard the ship, all distinguished visitors had an opportunity to spend time with the officers and crew, tour the vessel, enjoy lunch (those of us on the early helos had the pleasure of having breakfast as well), visit the ship's store, and engage in other exciting onboard activities.
Visitors to Maryland's Fleet Week (Oct 10-17) took a tour onboard the Leyte (pronounced "lay-tay") Gulf as well.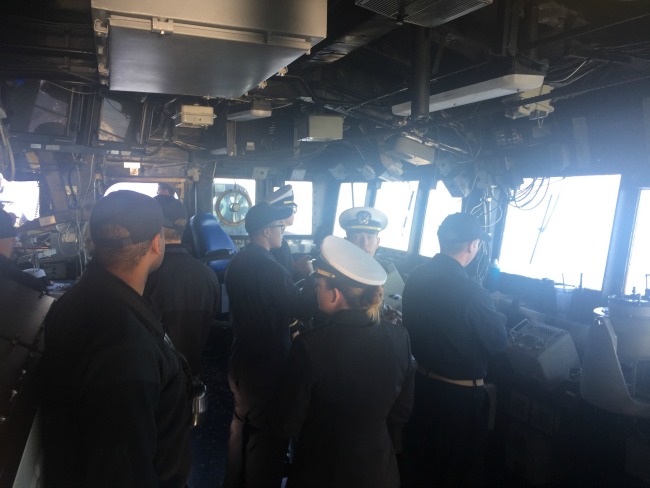 Our at-sea experience included visiting the bridge as well as other nooks and crannies of the ship. The flight deck, bridge, and ward (the officer's eating area) were highlights of my visit.
Specs and brief history of the USS Leyte Gulf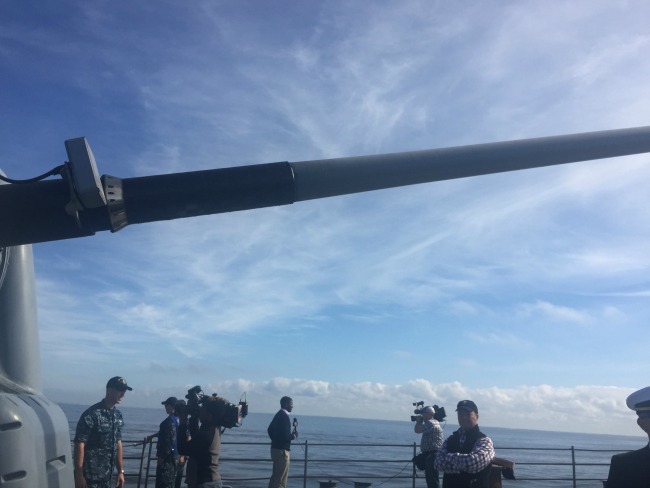 The twenty nine year-old TICONDEROGA class AEGIS Guided Missile Cruiser's home port is in Norfolk, VA. Commissioned in Fort Lauderdale, FL in 1987, the ships original homeport was in Mayport, FL.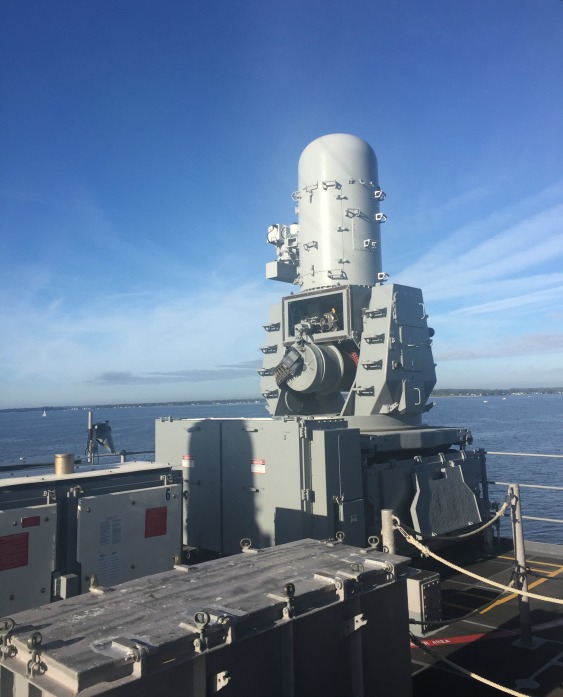 According to the U.S. Navy, the USS Leyte Gulf was first modernized in 2007. It underwent Cruiser Modernization in 2011, which included significant Combat Systems upgrades, extensive hull, tank and superstructure work.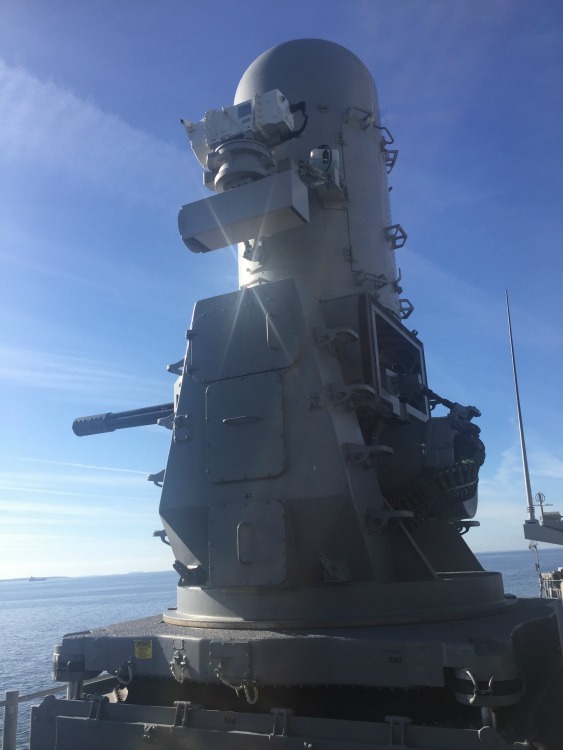 The ship has deployed to the Red Sea and Arabian Gulf, Adriatic Sea, the coast of Somalia, the Mediterranean and "to points East" supporting various missions and operations.
Picture tour aboard the Leyte Gulf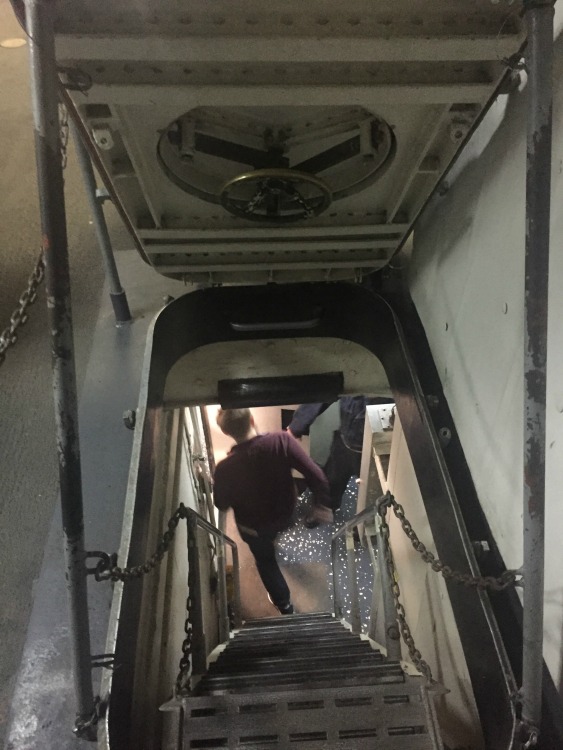 If you couldn't make it to see the ship, here are some shots from my day with the crew of the Leyte Gulf. Since the ship is an active carrier, it was business as usual.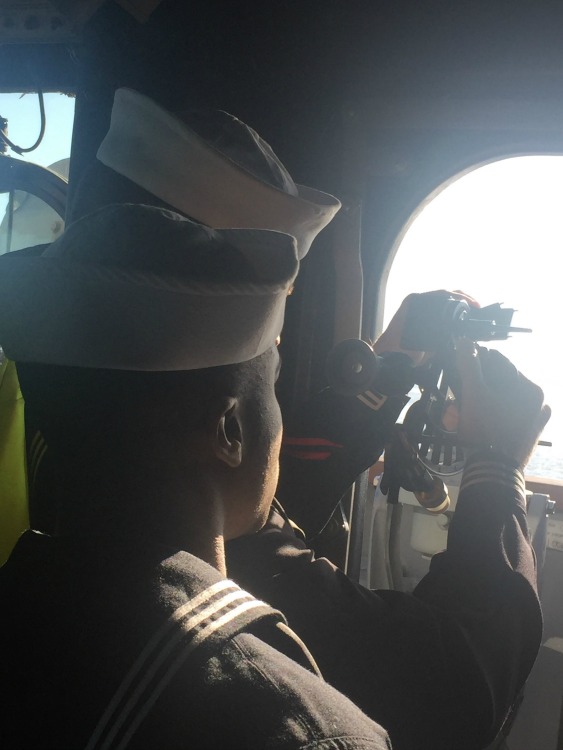 Each crew member has a task and a role. I had a chance to see just about everything from splicing rope to navigating the ship to getting meals ready in the galley.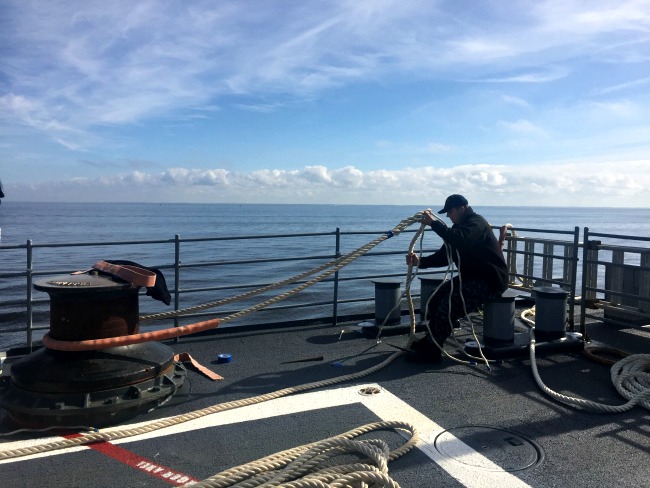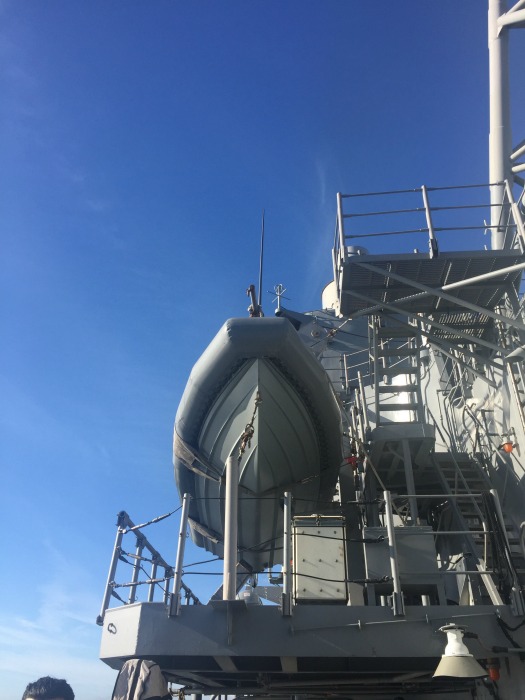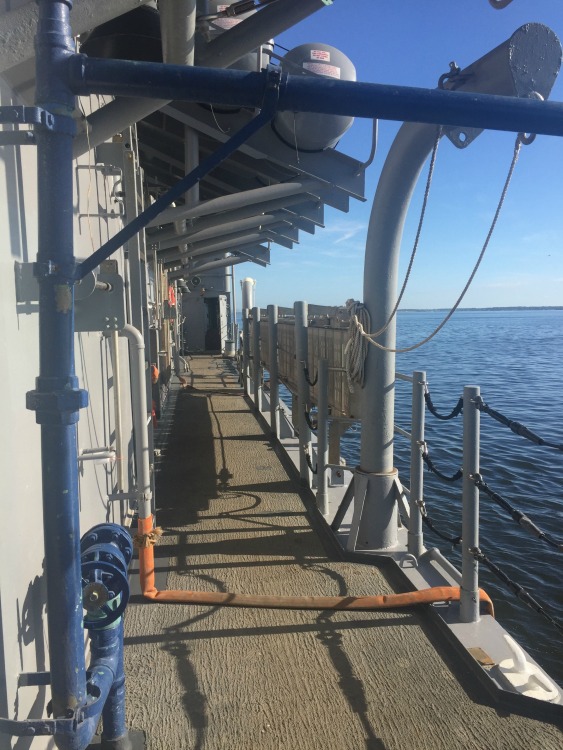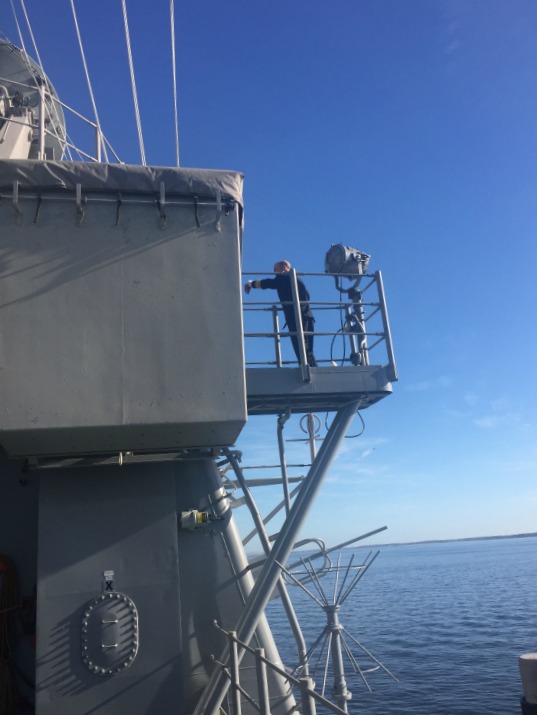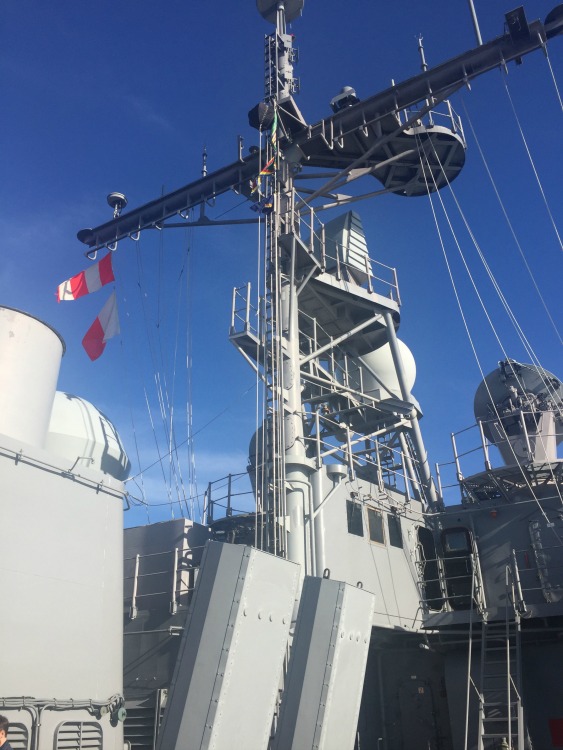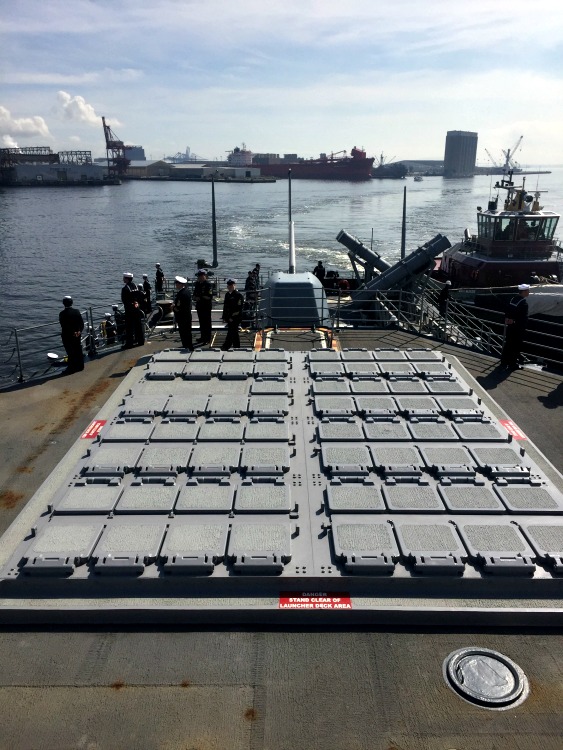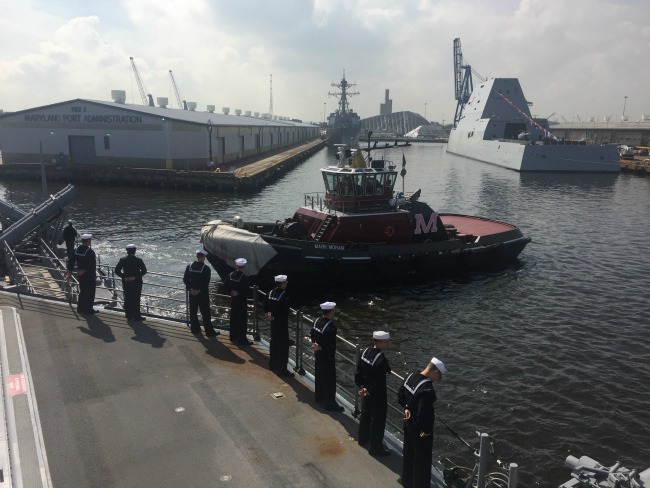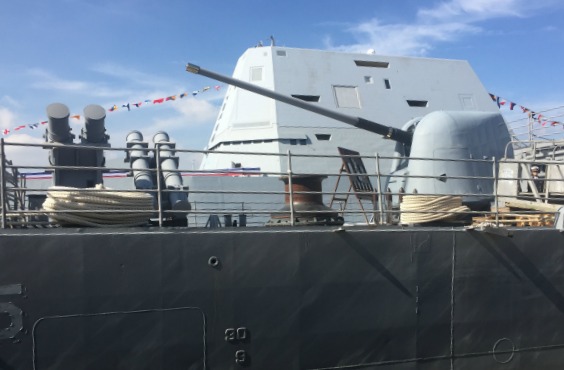 Here are some of the faces of the USS Leyte Gulf who keep the waters safe.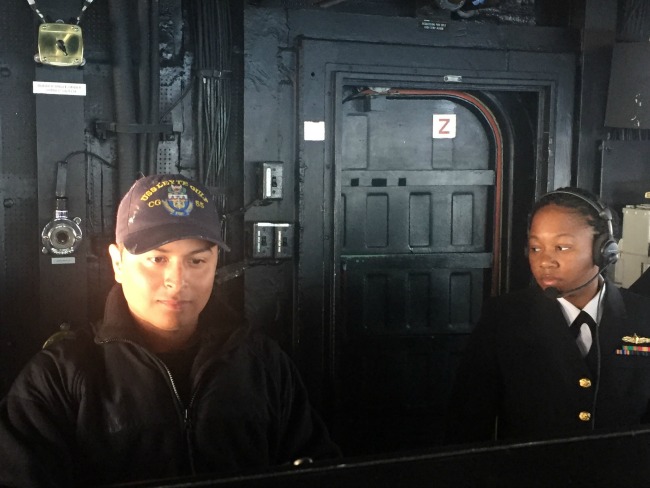 I couldn't help but take multiple selfies with sailors before they disembarked for their day out in Baltimore.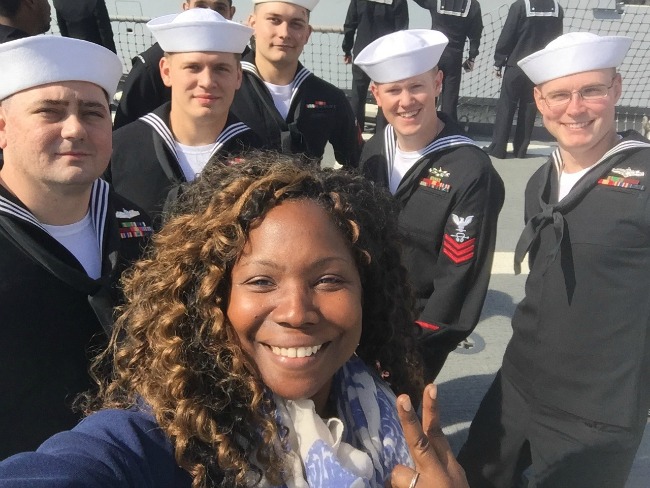 I'm grateful for each one of these guys and girls who take an oath to the U.S. Navy.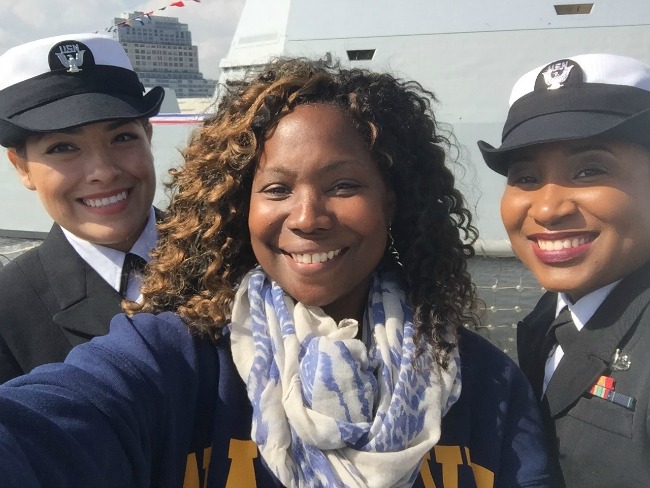 There's nothing quite like that Navy pride. Believe me, I know. I'm not only married to a Navy man but I live right outside Annapolis, i.e. Navy Town.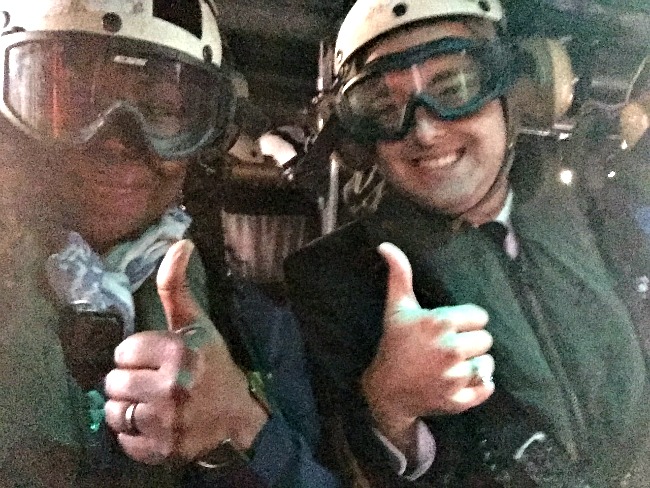 The most important seat in the house deserves its own bit of artwork, wouldn't you agree?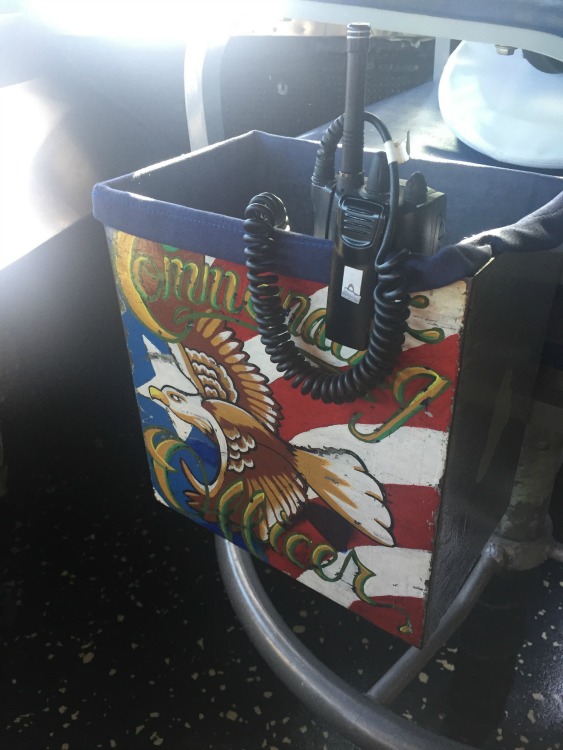 On our way into Baltimore, we had the pleasure of pulling right up to the Navy's latest and greatest ship, the USS Zumwalt, a futuristic-looking stealth destroyer. It was commissioned during Maryland Fleet Week amongst dignitaries and other invited guests.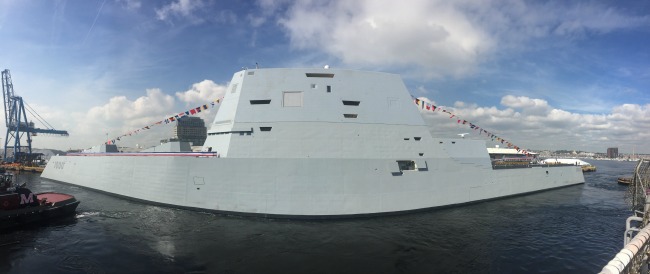 To learn more about what happened at Maryland Fleet Week, Visit Maryland's website.