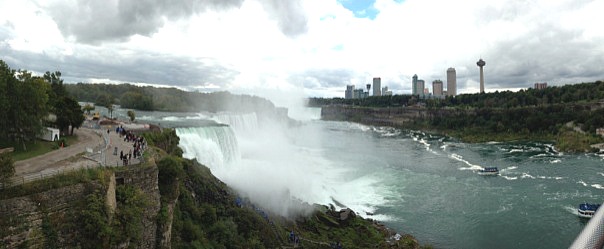 As a born and bred New Yorker, you'd think I would've been to Niagara Falls NY more than once in my life. Before my September trip, I'd only seen the Falls once before. But come to find out, my story is a common one. Lots of us city folk have only visited once.
My parents brought me here when I was a toddler, memories limited to a flat, faded polaroid housed in one of my mother's old photo albums. I've seen that picture a hundred times: my little brown legs hanging over the stroller, propped next to my Afro-coifed parents, young and posing on a Niagara Falls State Park bench.
The scene three weeks ago in Buffalo airport's baggage claim was a stark contrast to that yesteryear park.
Groups of Chinese tourists scamper looking for personal pieces of luggage. Curious faces, fast words, frantic bodies, all looking for the "go ahead" sign from their tour operator. These are some of the same faces that I'd later see at the Falls.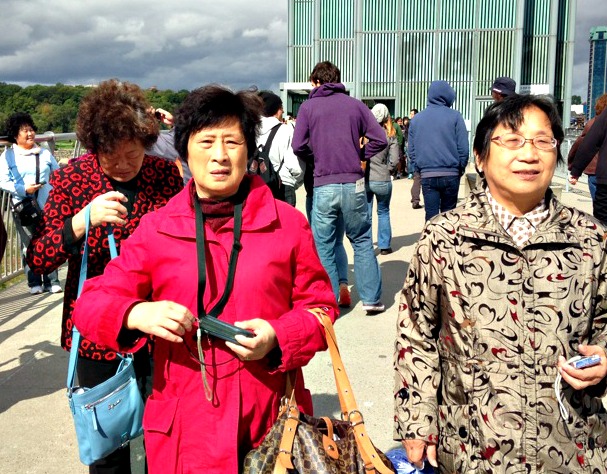 Millions of tourists from around the world flock to Niagara Falls each year. The Niagara Tourism and Convention Corporation estimates that the State Park sees 8 million visitors annually. In 2011, Travel & Leisure magazine ranked Niagara Falls as one of the World's most Visited Tourist Attractions. It's no wonder why – the area is not only a scenic destination and a world wonder, but it's also an historic and educational one.
Like several American cities, Niagara Falls is undergoing a bit of a Renaissance. New restaurants have opened, a Culinary Institute has surfaced, and plans are in the works for new hotels. Andrew Cuomo, the New York State Governor, pledged the same morning we were visiting, plans for investment into Niagara Falls State Park and Western New York, to increase tourism and offer more to visitors. The mayor of Niagara Falls NY also pledged that the area would look very different in another five years.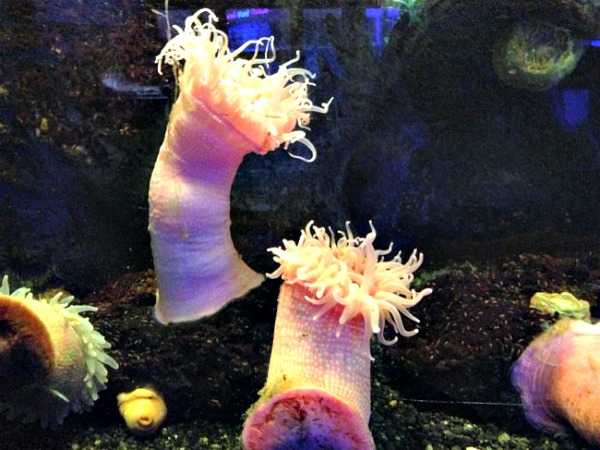 In the meantime, there's still plenty of things for families to do in Niagara Falls today. Here's a quick list:
Agriculture, Education and History –
Old Fort Niagara (oldest fortress on the Great Lakes, located on Lake Ontario)
Aquarium of Niagara
New York Power Authority Power Vista (learn how the power of Niagara Falls is harnessed and generates electricity)
Becker Farms (hay rides, petting zoo, apple picking)
Water Activities and Soft Adventure –
Cave of the Winds (at Niagara State Park, located at the bottom of the American and Bridal Falls)
Maid of the Mist
Whirlpool Jet Boat Tours
Nearby in old Lockport and the Erie Canal –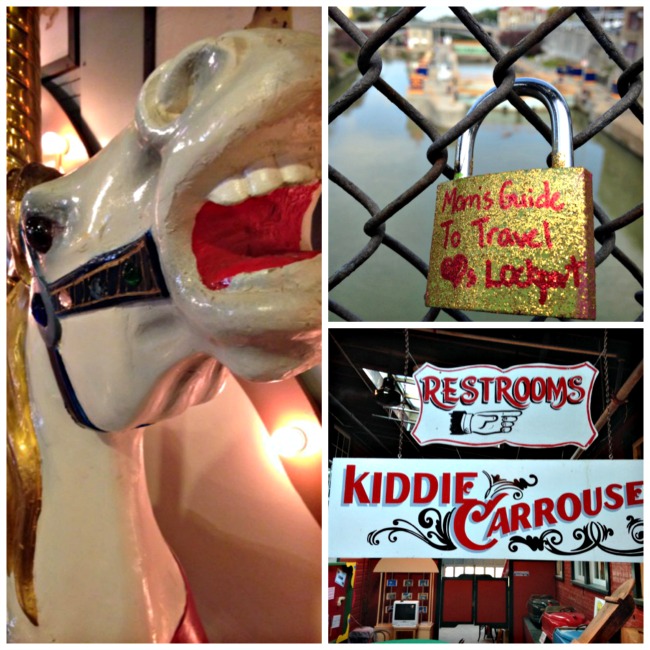 The Kenan Center
Lockport Locks & Erie Canal Cruises
Lockport Cave & Underground Boat Ride
Herschell Carrousel Factory Museum
I was hosted by Travel Media Showcase and The Niagara Tourism and Convention Corporation for my trip to Niagara Falls NY. All opinions expressed here within are my own.