If you don't love Dr. Seuss you need a hug. The Cat In The Hat books are favorites for kids and parents alike because they're educational in a fun rhyme-y way like few others.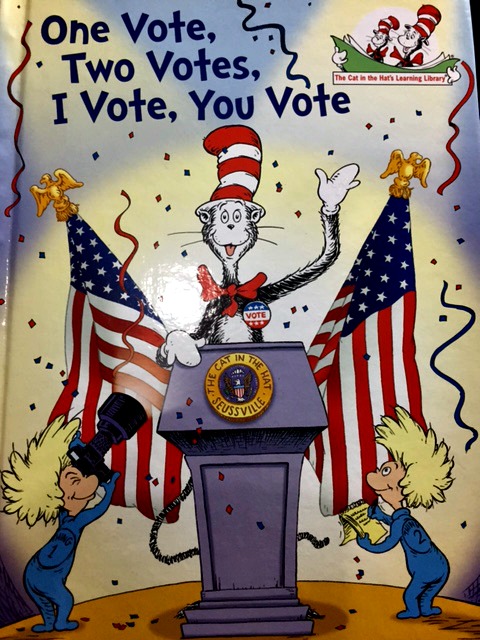 I grew up reading Dr. Seuss books. If I think about it, I might have to credit The Cat for my rhyming skills. (I'll spare you today)
The Cat in the Hat announces his presidential bid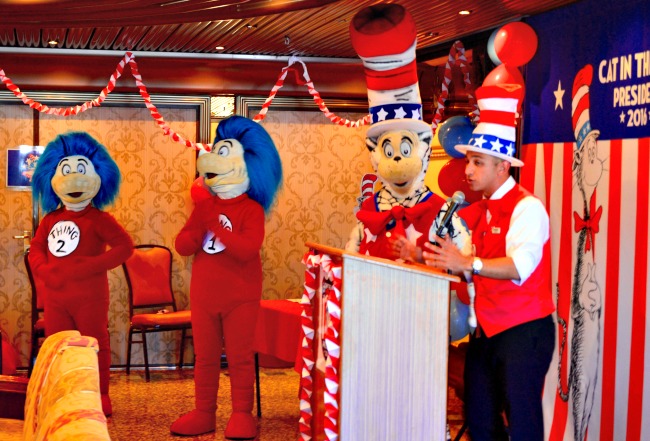 That's right! The "world's favorite feline" is running. And he's teaching kids all about the process with the release of the latest Cat in the Hat book.
Carnival and Dr. Seuss team up to teach kids about the election process and the importance of voting in One Vote, Two Votes, I Vote, You Vote. The Cat in the Hat book comes at a perfect time as the country prepares for the November presidential election.
What better place to announce the Cat's presidential bid than aboard the Carnival Pride at the Port of Baltimore, just 50 minutes away from the nation's capital. We sailed on the Pride last summer as guests of Carnival, enjoying a fun week of food and Caribbean sun. It's a nice ship for families, not too overwhelming in size and filled with ample activities.
Storytime with Cat in the Hat Election Book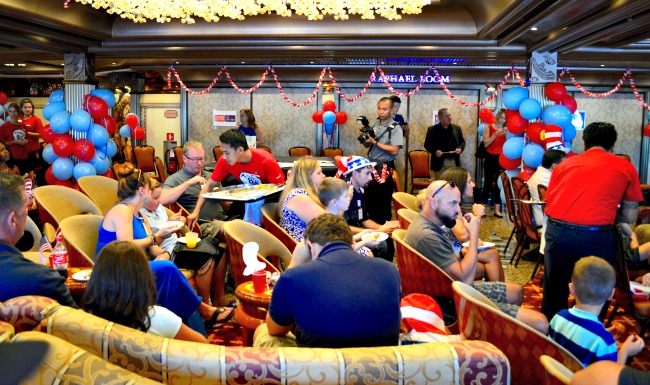 I had a chance to read the book as a part of Carnival's #CatInHat4Prez campaign which coincides with the release of the new book. Do you like story time? Well, check out this video where I read a few pages and give my Periscope viewers a sneak peek inside the book.
LIVE on #Periscope: New Dr. Seuss Book Teaches Kids About Election Process. #CruisingwithCarnival #CatinHat4Prez https://t.co/wWsAg7gPRG — Tawanna B Smith, MPP (@TawannaBSmith) August 29, 2016
Carnival and Dr. Seuss rally
Carnival Cruise Line is the exclusive cruise line partner of Dr. Seuss Enterprises and the Official Seagoing Campaign Headquarters for the Cat in the Hat.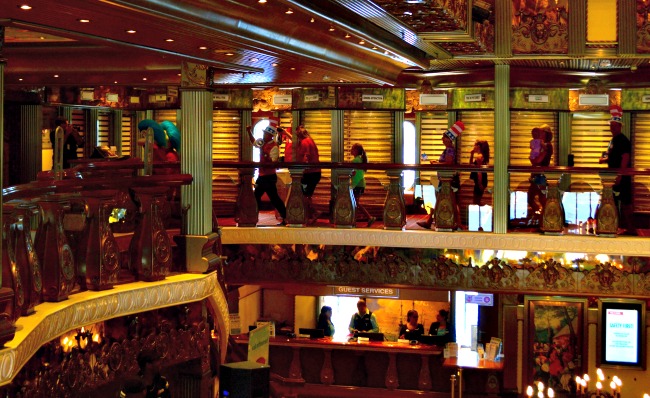 As any good partner would do, Carnival staged a shipboard rally complete with festivities aboard the Carnival Pride. Thing 1, Thing 2, and the Cat led us through the hallway of the 3rd deck on a short Seuss-a-palooza Presidential Parade.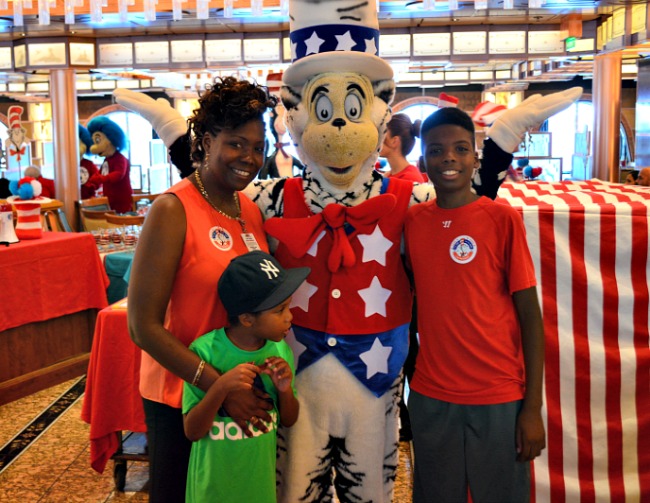 As "cool" as he is, I think even my 12-year old enjoyed the silliness of it all.
My 8-year old enjoys anything that involves noise so he was down for the party antics. Combining silly chants, colorful presidential attire, and an iconic Cat in the Hat top hat makes for good family conversation about elections.
Do you like green eggs and ham?
We aren't fans of too many things green so at the Green Eggs and Ham Breakfast following the rally, we decided to enjoy other fare.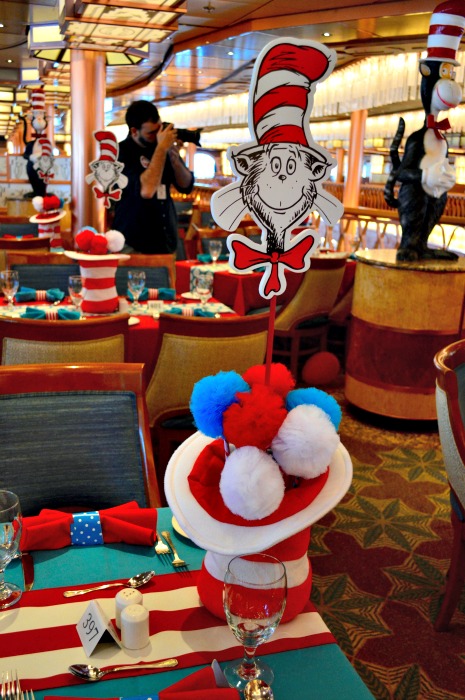 Apparently, we're crazy because hundreds of families love green eggs and ham. Who knew!
The popular themed breakfast, as part of Carnival's exclusive Seuss at Sea program, sells out. According to an inside source, green eggs and ham aren't that bad.
At this juncture, I'll have to take my source's word for it.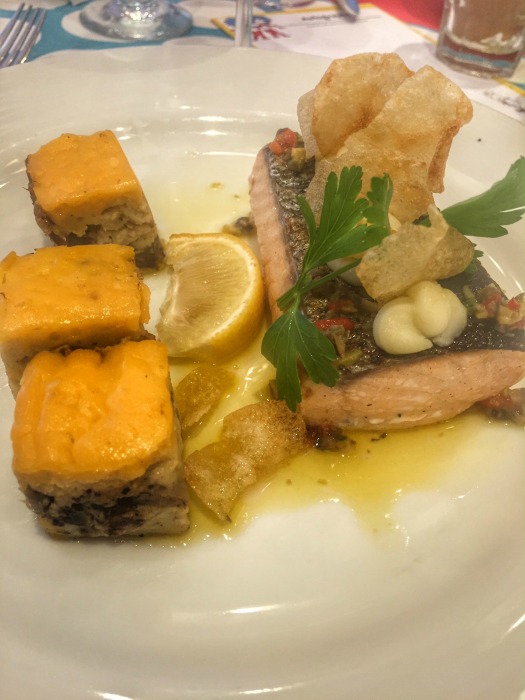 Thing 1, Thing 2, The Cat in the Hat, and Sam I am walked through the dining room to interact with the kids, same as they do during normal sailings that feature the themed breakfast.
Here's a view around the Normandie dining room where the breakfast was held.
LIVE on #Periscope: Brunche On The Carnival Pride For #CatInHat4Prez Event #CruisingCarnival https://t.co/pO1UzWgVhb

— Tawanna B Smith, MPP (@TawannaBSmith) August 28, 2016
Learn more about this fun educational initiative
For additional information on the Cat in the Hat's presidential campaign, visit his election page. If you want to order a copy for the future voter in your life, you can grab a copy inexpensively HERE on Amazon.
School is in session for most of us so you might not be boarding a ship this month. However, there's nothing wrong with planning early for a Summer cruise or even a holiday cruise with Carnival. You can visit the Carnival.com website or call 1-800-CARNIVAL to make reservations.
Disclosure: I was a guest of Carnival for the day aboard the Carnival Pride in order to facilitate this post. I was not compensated. All opinions herein are my own.