I passed by our next mom traveler's hometown last week on my way to Spring Break in Kissimmee, Florida. Well, not actually. As Jennifer (@twokidsandamap) from Two Kids and A Mapexplains it, Pensacola is in Northwest Florida, closer to Alabama than it is to Orlando. Okay, but I was at least in the general vicinity.
Anyway, Jen has two kids, ages 7 and 5. She's had some awesome adventures with her kids and shares them on her site: www.twokidsandamap.com. If you're looking for a Pensacola with kids expert, she's your woman. Join me to learn more about Jen in this week's Mom Traveler Spotlight!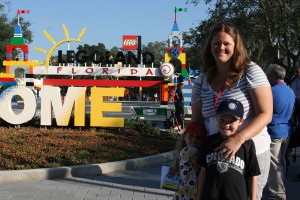 ABOUT PENSACOLA
Pensacola has miles of beautiful beaches as well as some wonderful hiking trails through Florida woodlands and marshes.  One of our favorite things to do is watch the Blue Angels practice their aerial acrobatics and then visit the Naval Aviation Museum, the world's largest aviation museum.
If you are coming to Pensacola, look for a property out on the beach.  There are beach homes and condos to rent, as well as some great hotel properties.  Jimmy Buffet's first hotel, Margaritaville Beach Hotel, is located here in Pensacola and if you are bringing the kids, I recommend the Pensacola Beach Gulf Front Holiday Inn Resort.  There are family suites, children's activities and a great pool.
TRAVEL STARTS
I've been traveling for as long as I can remember.  Legend has it that my first cross country trip was in utero when my parents moved from Oregon to Virginia.  The first time I had my own suitcase was when my mother had to take me across country on a Greyhound bus from Pensacola, Florida to Sacramento, California when I was 8 months old.  I had an ear infection and my pediatrician wouldn't allow me to fly.  I grew up in a military family and we were always moving across the country.  Traveling has always been an important part of who I am and I am thankful that my husband and kids love traveling just as much as I do.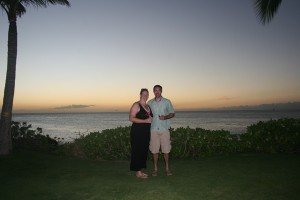 MOST IMPORTANT THING PARENTS SHOULD REMEMBER WHEN TRAVELING WITH KIDS
Be flexible.  If we don't get to the room in time for our regular bedtime, we don't panic.  Activities don't always work out the way that we planned and being flexible will help keep our vacation from being ruined if something doesn't work out the way that we want it to.
BIGGEST CHALLENGE TRAVELING WITH KIDS

Packing.  I tend to over pack, especially if we are driving to our destination.  We watch our budget closely and I don't want to have to buy something that I know I already have at home.  I've gotten better at it and now I try to limit myself to one suitcase per person.
ALL THE PLACES JEN'S LIVED AND TRAVELED
When I was growing up, I lived in Virginia, Florida, Hawaii, and California.  I moved to Pensacola, Florida for college and have been here for about fifteen years. Recently, we've been traveling a lot around our backyard and exploring the South.  I've traveled to several countries in Europe and also Japan.  I've been to a number of the states but the Pacific Northwest and the Northeast seem to always escape the itinerary!
FAVORITE DESTINATION SO FAR
Oahu.  My husband and I celebrated our ten year anniversary there in 2010.  We explored Honolulu but we also rented a car and spent a lot of time exploring the North Shore.  It was the first time that we had been away from the kids for more than a few days and they still haven't let us forget it.
MOST SPECTACULAR HOTEL/RESORT JEN'S STAYED IN
The Hotel Beau-Site in Zermatt, Switzerland.  This luxury hotel is situated at the foot of the Matterhorn and is in a town that doesn't allow regular automobiles.  Everything about the hotel screamed dreamy alpine village to me.  The beautiful woodwork and furniture in our room matched the crib that was brought to us for our son.
NEXT STOP
In June, we're heading to Chattanooga and Nashville. Then, to the Virginia Beach area and Baltimore.  We'll be driving from Florida on that trip so I'm hoping to find some time to drive the extra miles so that I can finally visit New York City.
HOW TRAVELING ABROAD HAS CHANGED THE WAY JEN VIEWS THE WORLD AND HER PLACE IN IT
Traveling to different countries has helped me to be more open to new experiences.  It makes my family and I step out of our comfort zones and try new foods and activities.  I would like to think that by introducing my children to other cultures, we are teaching them to be global citizens.