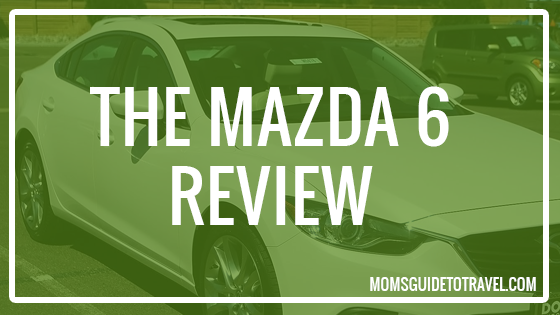 If I were a single female again, the Mazda6 would be the car for me. Hear me when I say that this is a bold statement coming from these lips. I have always been an SUV kind of girl.
An Introduction to the Mazda6
You know what they say: "You don't know what you don't know."
And I did not know how sleek, pretty and fun a Mazda could be. Nor did I know how free I'd feel driving in it, nor how happy it would make me feel.
Get on the happy train with the Mazda6 Grand Touring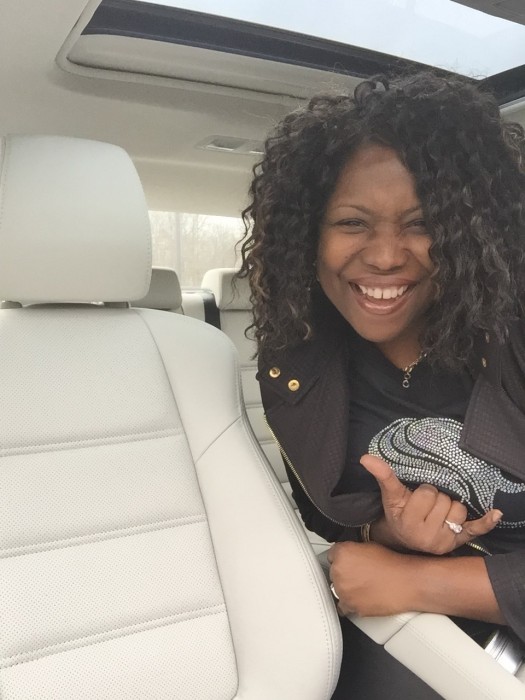 Yes, the Mazda6 delivered happiness to me.
Maybe it was the snowflake white pearl exterior and the clean bright parchment leather interior, a stark contrast to my dark leather seats and candy wrapper littered floor mats that made me happy.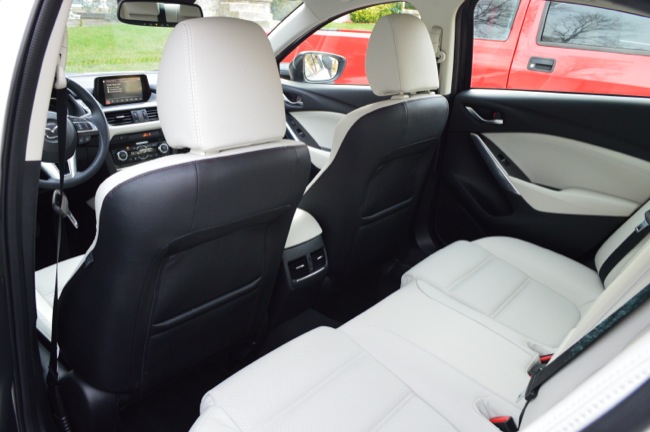 Perhaps it was the uber efficient fuel economy. At 28 city MPG and 40 highway MPG, I felt as if I were doing my part to protect the environment. And with a gas spend of less than $20 at current gas rates to fill the tank, that would put a smile on just about anybody's face.
Knowing that the fuel economy was so spectacular, I may have revved the engine a couple of times racing one or two particularly hickish pickup trucks off an imaginary starting like. The 184 horsepower SKYACTIV-Drive 6-speed Sport automatic transmission definitely made me happy!
A moonroof designed to make you smile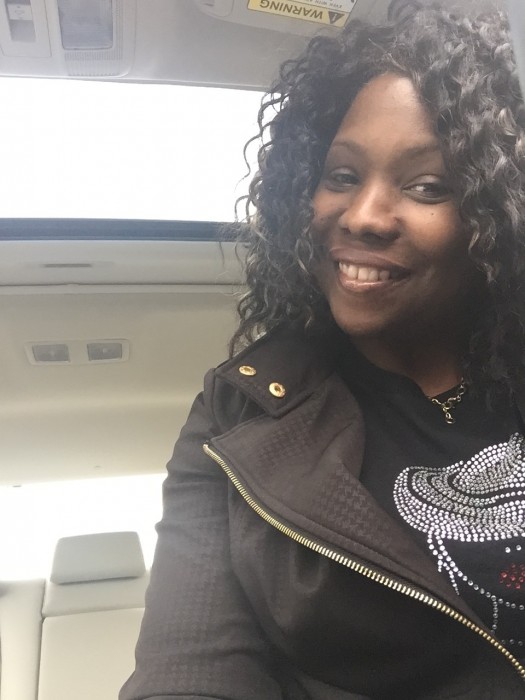 It could be the power sliding-glass moonroof with one-touch-open feature in the grand Touring that made me happy. That much sunshine in a car is a perk-up even in the most hideous of traffic jams (probably because everyone is green with envy looking over at you smiling).
I made two very important observations over our time together:
This is a car worth taking on a road trip.
Running errands have never been so much fun.
Why? Because she drives fast! (See engine specs above).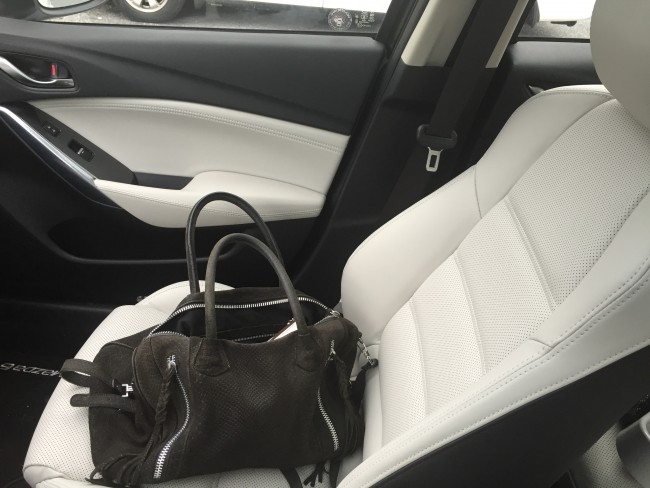 Yes, I called the car a "she." The snowflake white pearl is too pretty to be otherwise
The fully-loaded Grand Touring experience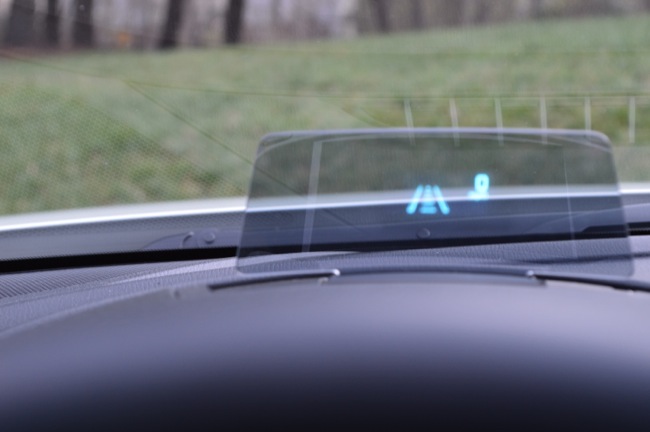 If I'm completely honest, it may be all the interior gadgets, bells and whistles that kept me happy. It took some getting used to but I love the Keyless entry system; Rearview camera; Rain-sensing windshield wipers; Lane Departure Warning System; and LED headlights and interior lights.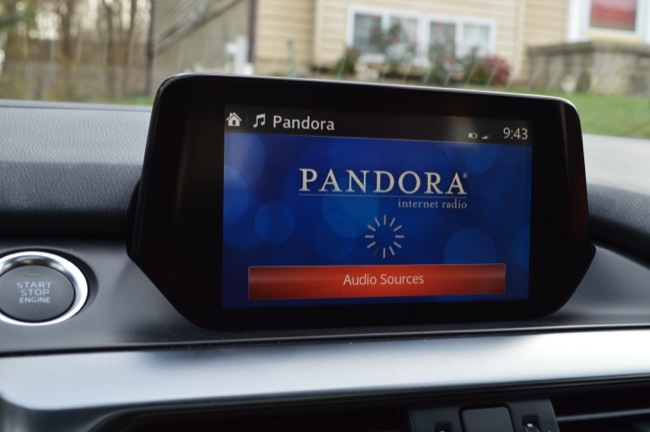 As horrible as it sounds, I looked forward to the kids' departure for school so that I could blast either my SiriusXM station or one of my Pandora faves from the console onto the Bose Centerpoint Surround System with AudioPilot 2 and 11 speakers.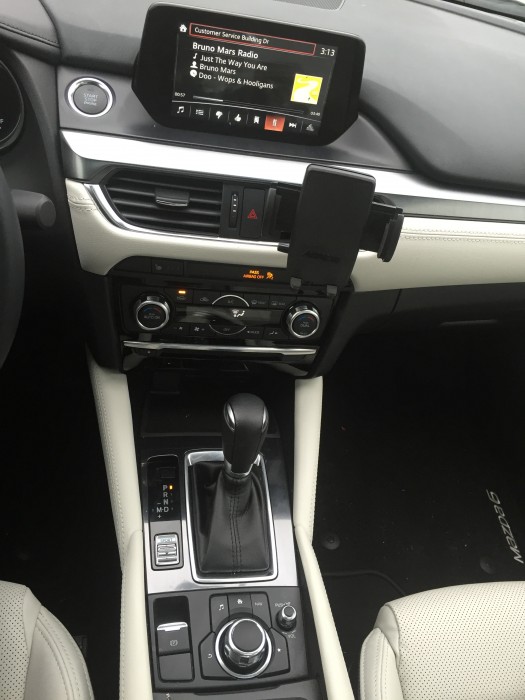 My tunes warmed my ears as much as the heated front seats warmed my body. Although it was a departure from my norm in driving SUVs, my Mazda6 was an experience I didn't want to see end.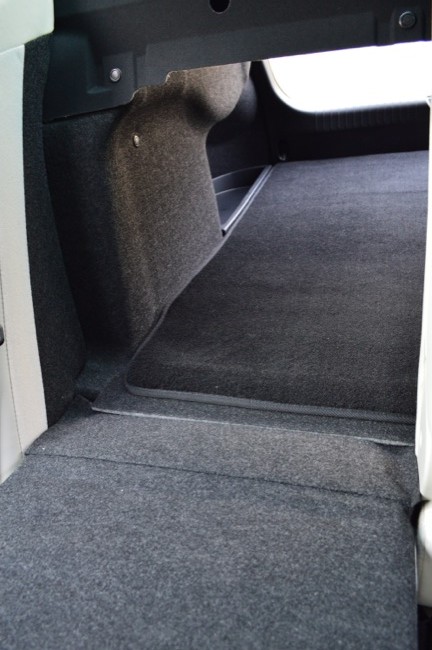 Fully loaded, the 2016 Mazda 6 Grand Touring edition has an MSRP of $33,175.
Mazda cares
Thumbs up to Mazda for gifting me with a gift card to donate to a charity of my choice through their Drive For Good program. In my folder of important stuff was this wonderful surprise that allowed me to be Santa Claus to one of my favorite charities.
I had so many to choose from but I went with V-Link, a small organization out of Baltimore, MD that gifts children with disabilities with equipment that would help improve their quality of life. We opted for an adaptive bike for our son which was designed by a team of volunteer engineers. A pricey endeavor, it was funded by donations and grants.
It felt good to be able to send them a little extra for the holidays for a job well done thanks to Drive Mazda.
All in all, that was the icing on the cake of my happiness experience with the Mazda6. At the end of the day, happiness is also about the smile that you can put on another's face.
Who knew driving could be so much fun?
You can watch my LIVE streaming coverage of the Mazda6 in the video below:

Chime in. I'd love to hear if you've ever driven a Mazda or what you think about their cars. What feature do you think you'd like most about the Mazda6? Leave a comment in the section below.