In the travel space, Madagascar is seen as a tropical oasis, rich with strange species and unrivaled geography. This wildlife estuary is a magical place for travel and biological discoveries. But like so many other "pictures of paradise", there's a telling story: behind the lush greenery, people are living in poverty and every year, 13,000 children under five die due to water-related diseases. WaterAid is working to make a difference in Madagascar with toilets and taps.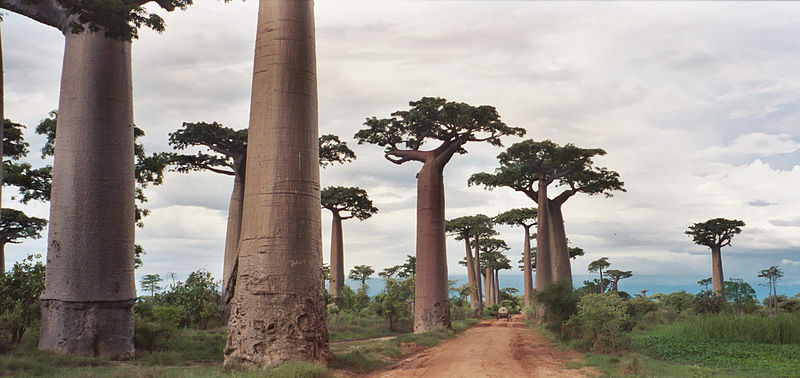 I like writing about water issues, whether it's about global access or clean beaches. Clean water is such a basic yet vital human need around the world that we all need to play our part in protecting and providing this resource. The people in rural Madagascar aren't worried about clean beaches, they're worried about survival.
Here are some facts about the water and sanitation environment in the country:
79% of schools don't have clean water.
41% of schools don't have a toilet.
Only 14% of the rural population has access to safe water compared to 66% of the urban population.
7.5% of the rural population and 27% of the urban population have access to adequate sanitation.
Children are forced to "potty" in the open because of the lack of toilets.

This summer WaterAid is building something incredible to improve the lives of 12,000 children and with our help they can reach 31 schools, create over 100 toilets and build 150 taps for clean water.  We can follow the story over the next few weeks as children in Madagascar get the water and sanitation they need to survive, be strong, and build their dreams.
Our support will not only build taps and water, it will also build dreams and futures. These children are more precious than the animals that so many travelers and ecologists go to the island to discover. Let's help give them a better future.  We all have something to give and they deserve it!
This is what you can do to be in action and play a part:
Donate: Every $25 donated gives one person access to safe water, improved hygiene and sanitation.
Sign up for E-updates: You can follow the story of one school, Tsimahavaobe, in Morondava as it's transformed.
Follow the story on Twitter: #buildfutures
Spread the word by sharing this post and/or WaterAid's by going HERE.

This post was written in conjunction with the Global Team of 200, a highly specialized global coalition of mom bloggers for Social Good who focus on issues relating to women and girls, children, nutrition, poverty, and maternal health.