Sponsored Post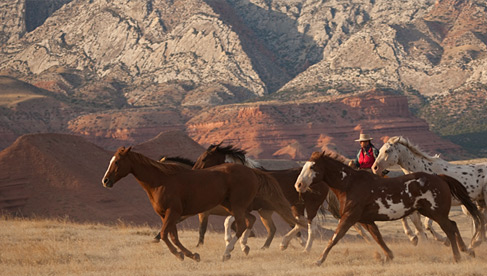 What images first come to mind when you think of a guest ranch or a dude ranch vacation? Do you immediately envision cowboys, cooking on an open fire, or riding horses? (I guess it doesn't help that the lead photo in this post is one of wild horses).
More than just horses
The first time I rode a horse I was 13 years old. I lived in a boarding school in Connecticut that offered a variety of sporting options for its students. I had friends who either owned horses or enjoyed ranch vacations.
Dude ranches, or guest ranches as they're more formally referred to, have been growing in popularity over the past several years. Ranches are offering more options for families looking for variety in their vacation.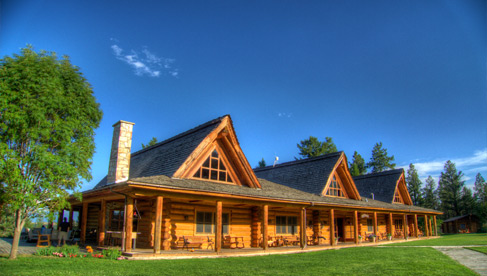 If you're new to this type of family vacation option you're probably wondering where you begin. How do you find a guest ranch that fits your family's needs?
Trip planning with the Spur Alliance
Luckily, you're on the Mom's Guide to Travel site where I can guide you in the right direction.
To start with trip planning for a guest ranch vacation, look at the Spur Alliance. It's a special group of ten top-rated guest ranches in North America.
Every Spur Alliance member ranch is family owned and operated, and all have been in continual operation for a minimum of 20 years. Each ranch in the Alliance was selected not only for their overall quality as a guest ranch, but also for their excellence in a specific niche.
No two guest ranches are the same
Using the Spur Alliance's search resources helps take the guess work out of picking the ranch that works best for your family. This makes trip planning that much easier.
The Spur Alliance was created to simplify the search process and help vacationers find their ideal match. Together, this group of dude ranches has been sharing the western ranch lifestyle experience with guests from around the world.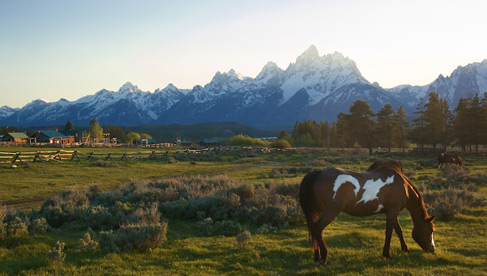 Within the Spur Alliance, guests will find multi-sport ranches, world-class fishing ranches, ranches with spas (my type of ranch!), cattle ranches, summer ranches and those that offer warm temperatures and sunshine in the winter months.
The following list of ranches are all in the Alliance. Next to each I've listed a few of the unique activities that they offer.
Flathead Lake Lodge, Montana (spa, mountain biking, historic sailing sloops)
Hunewill Ranch, California (historic rides, hiking, fishing, cattle drives)
Lost Valley Ranch, Colorado (rodeo, tennis, cattle penning, fly-fishing, kids program)
Paradise Ranch, Wyoming (cookouts, archery, hiking, rafting, younger kids programs)
Rainbow Trout Ranch, Colorado (packtrips, hay rides, shooting, fly fishing)
Tanque Verde Ranch, Arizona (nature programs, team penning, tennis clinics)
The Hideout, Wyoming (mustang training, hot tub & massage, trail riding)
Three Bars Ranch, British Columbia (archery, trap shooting, hiking)
Triangle X Ranch, Wyoming (winter sports, scenic rafting, wilderness pack trips)
White Stallion Ranch, Arizona (petting zoo, photography workshop, arena games)
All Spur Alliance guest ranches offer horseback riding, breathtaking scenery, Western hospitality, and special features that make each individual ranch truly unique.
The Spur Alliance trip planning tool
What's great about using a trip planning resource like the Spur Alliance is that you can quickly find the ideal dude ranch for your specific interests and ages of your children. The site contains detailed descriptions and pictures of each guest ranch along with an interactive questionnaire that makes trip planning fast and easy.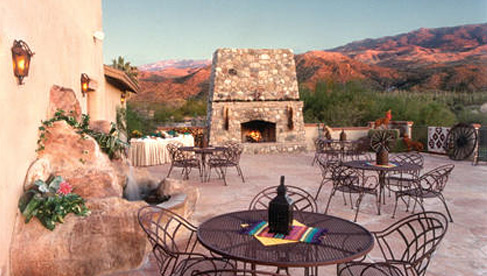 When I looked for a ranch with specific criteria (spa, pool, kids programming), it quickly filtered the list of ten ranches down to two. It was no surprise that the ranches would be in Arizona, a state I love for its spa culture.
However, if I choose to be more flexible and forget the spa on this particular vacation, I have a total of six great ranches to choose from.
So as you can see, using the Spur Alliance site to start your research and planning, can help you refine your results very quickly. The search tool can also help you quickly answer questions like:
When is high/low season?
When can guests find best pricing?
What's the closest major airport to each individual ranch?
Sample pricing
I also tested the site to gather some sample rates for my family of four traveling the first weekend of August. Here's what I found:
A three-night stay at White Stallion Ranch in Tucson, AZ  in a Deluxe Twin room costs $2348.76. (For this particular ranch, June 14-Sep 26 displayed the best rates. This works great for the traveling family that only has the summer as an option.)
The same weekend at Tanque Verde Ranch, also in Tucson, AZ, would run me $1848.84, taxes and fees included. They're currently running a kids stay free summer promotion so this saves me a few hundred dollars on the stay.
It took me all of 15 minutes to get my planning and search questions answered. What a wonderful resource. (We all know how much I love fast and easy vacation planning!)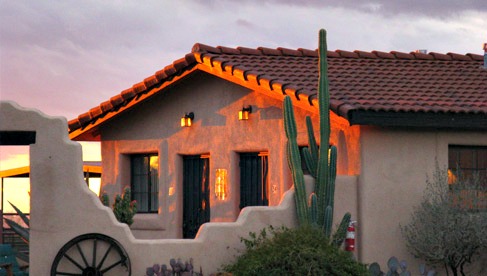 One major point to note, all of these guest ranches are all-inclusive. This means your rate includes accommodations, three meals each day, horseback riding, a wide variety of ranch activities, entertainment and other amenities. Ranches like Three Bars Ranch also include river rafting in the overall package price.
Now that you know all the various activities you can enjoy at a guest ranch and how simple it is to choose one, all you have to do is choose your dates, book your vacation and enjoy!
Have you ever gone to or considered going to a dude ranch with your family for a different kind of vacation?  If you've been to one before, I'd love to hear about your experience in the comments below.