June marked the 2nd anniversary of my youngest son's leukemia diagnosis. Praise be to God we had a less hectic year than our first. Our monthly ER visit and resulting 4-6 day hospital stays did a 360 by July 2013. This meant our kindergarten year could proceed virtually uninterrupted.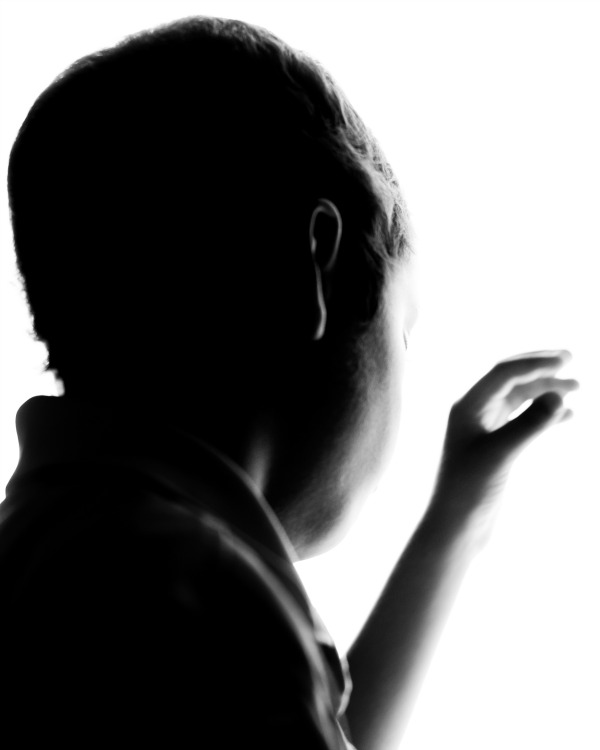 Don't get me wrong, we missed our fair share of school days due to fevers and scheduled treatment but it paled in comparison to the previous year where all we could manage was hospital home schooling. The school social worker mentioned at the end of the year how shocked she was at the dramatic difference in my son's attendance roll.
As a result of a "quieter" year, I increased our family's involvement with the Leukemia Lymphoma Society (LLS), an organization that has been helpful to us since our very first month. My son was an honored hero and the face of the IHOP-LLS pancake campaign for the Capital Region, I spoke to corporate donors about our journey and the importance of their dollars, we I signed up for a bike ride fundraiser with Team In Training for LLS, and now we're helping to spread the word about LLS's Light the Night.
What Is Light The Night?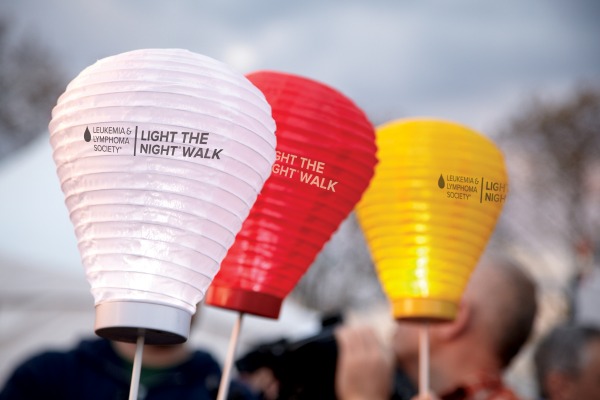 Leukemia Lymphoma Society's Light the Night Walk is a fundraising campaign which brings together families and communities to honor blood cancer survivors, as well as those lost to the disease. Light the Night aims to shine a light on finding cures and providing access to treatments for blood cancer patients.
Did you know that leukemia is the most common cancer in children and adolescents less than 20 years old?
Our treatments will total 3 1/2 years by January 2016, however, the journey back to a healthy life may possibly be a long one. Due to ongoing complications, some kids aren't as fortunate as my son has been in the 2nd year and miss a substantial number of days at school. It's that return to school after a long absence or continuous interruptions that presents additional challenges, from maintaining friendships to keeping up with schoolwork.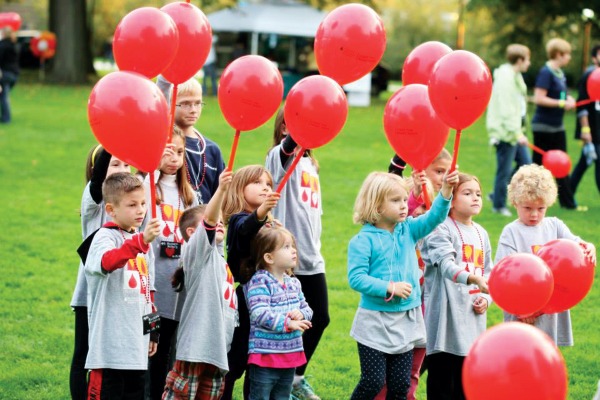 How can you make an impact in the lives of children living with blood cancers?
Sylvan and LLS Team Up
This year, Sylvan Learning is partnering with LLS through Light the Night, committing to raise $250k  and to donate more than 12,000 hours of free tutoring services to nearly 200 communities nationwide. The purpose is to help young blood cancer patients and their families with the transitions back to school. Here's how you can help:
Register and join a team – there are 200 Light the Night walks nationwide this Fall.
Learn more about the LLS and Sylvan partnership.
Join a Sylvan Learning walk team in your area.
We signed up to walk last year but unfortunately sickness decided to show up the day of the walk. This year we're signing up again.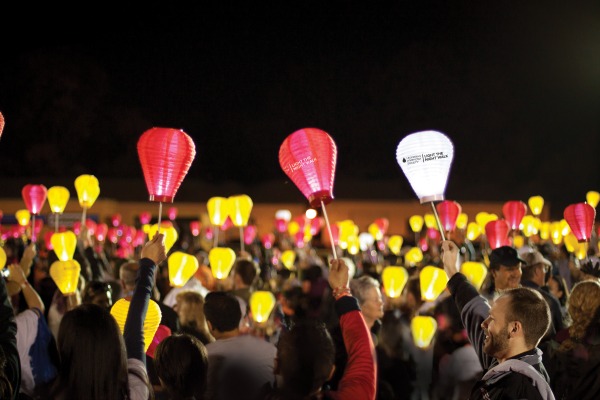 Join us! Let's all walk to the end of cancer and, at the same time, help kids still undergoing treatment, get back into the swing of school and somewhat of a normal life.
I am a compensated ambassador for the Light the Night campaign.  All opinions expressed here are my own.