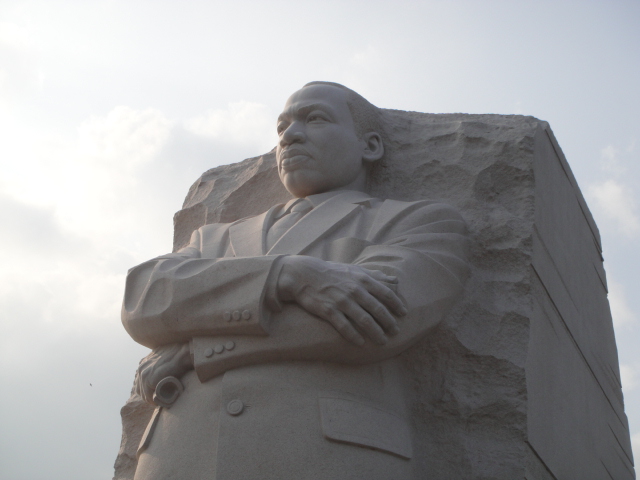 The Martin Luther King Jr Memorial is one of the most beautiful memorials in Washington, DC. It is located at 1964 Independence Avenue in West Potomac Park. The address commemorates the year that the 1964 Civil Rights Act became law.
I remember when it first opened in 2011. We, like so many others, were excited to visit. It was DC's second proudest moments in recent years.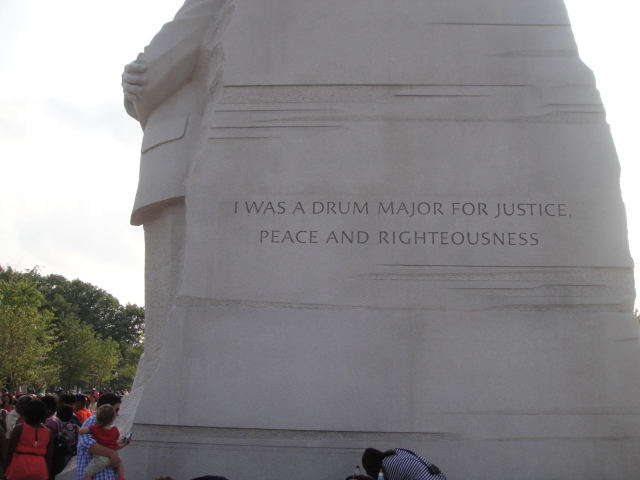 Finally, a man who had done so much for advancing the civil rights of blacks in America, as well as other disadvantaged communities, was being memorialized on the National Mall. It's an honor that's usually reserved for presidents.
The Walk There
The air was infectious. People were selling all kinds of paraphernalia on the roads as crowds of different nationalities walked eagerly to set eyes on the park. You could feel the excitement.
My mother, sister and nephews came to visit from New York. I had their weekend completely planned out. We were going on a family day trip to check out the memorial together.
My Mother's Journey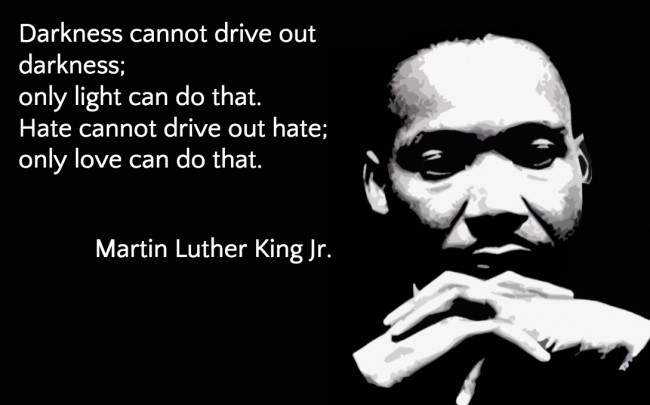 I could tell that my mother, the only one in our little group who had experienced it all, was beyond excitement. I remembered her recounting the day of Dr. King's assassination. She was 20 years old at the time. My sister was a newborn. She said that when she heard the news all she did was cry.
I could only imagine.
In her lifetime, she's seen a lot. She knows what it was like to grow up in a Jim Crow society, to read about lynchings on the regular, church bombings, blatant segregation. The America that we live in today, although some wrongs have been righted, is still struggling with the same issues and injustices. The country has come a long way but there's still deep-rooted problems infesting our society. All they do is hold us back from progressing further.
Watching my mother's face as she took it all in was a blessing. I wondered what that was like to live through such stark social transitions irregardless of us not being there yet.
The walk to the Memorial from the North part of the National Mall (the closest place where we could find parking) was bright and open. Although visiting in August of 2011 can be hot, it's also convenient. The tulips are in bloom and nature is just as energetic as the people who make their way to the National Memorial.
MLK Jr. Memorial
Martin Luther King Jr. Memorial Park sits on 4 acres of land. It is an open and beautiful layout of stone and white granite blocks. When you enter the park from the Northwest corner, you walk past a 450 feet long crescent shaped granite wall inscribed with excerpts from Dr. King's sermons and speeches. Those fourteen excerpts were pulled from various speeches of Dr. King's ranging from 1955-1968. 
You'll read in the National Park Service's brochure for the Memorial that the inscriptions were chosen to highlight four of Dr. King's primary messages: "injustice, democracy, hope, and love."
A 30-ft. high relief of King is called the Stone of Hope" and is the centerpiece of the Memorial Park. There are two quotes on this behemoth of stone, one on each side:
"Out of the Mountain of Despair, a Stone of Hope."
"I was a Drum Major for Justice, Peace, and Righteousness."
I couldn't help but lay my brown hands on the stone, to absorb the power of his words and pray for the best in this country. I watched my mother read the inscriptions, taking quiet moments of pause. I was happy that I brought her here.
The Martin Luther King Jr. National Memorial is a must-see if you're traveling to DC, with or without kids. Our generation doesn't have a leader of the same caliber of Dr. King. However, this doesn't mean that we should stop striving to recalibrate ourselves.