While some people ran out in droves to catch Black Friday deals on electronics and toys, travelers waited patiently for Cyber Monday travel deals that they knew would also come. If you've had your eye on a particular hotel, cruise, or destination, today is the perfect day to capitalize on deep travel deals that don't come around as often as we'd like. So, whether you've been planning to shop today or can buy spontaneously, here are some of the best Cyber Monday Travel Deals we've found around the web.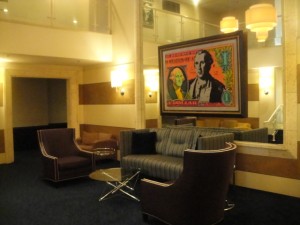 Sandals Resorts Cyber Sale
These all-inclusive vacations are at some of the most luxurious resorts in the Caribbean and at rates 65% off the normal price, less people should feel excluded from this tropical piece of luxury. You can chat with a vacation specialist online who's more than ready to assist you with the perfect Cyber Monday travel deal to fit your pocket book. The site even has a countdown to tell you how much time you have left to take advantage of the sale. Cool!
Omni Hotels & Resorts $99 Cyber Monday Specials
Omni is offering travelers a $99 "Click Quick" rate for rooms booked at destinations across the U.S. for stays through January 31, 2013. Unfortunately the Omni Berkshire is excluded from this particular special but you can take advantage of other specials available for the hotel.
Visit Florida & Southwest
While I don't think this deal ends today, it's still a nice one to know about if you have Florida in your future travel plans. It's so rare to get dollar$ off on a plane ticket but Visit Florida and Southwest Airlines have teamed up to offer visitors a $25 coupon on a roundtrip Wanna Get Away fare to the sunny state. You have to submit your email for the discount but hey, when you're trying to save a buck (or 25), sharing your email is a small sacrifice. Be aware that restrictions apply.
Expedia ASAP Cyber Monday Travel Deals
Expedia is also offering its own share of travel specials with up to 50% discounts on deluxe hotels and resorts. The two featured destinations are in Playa del Carmen, Mexico and Las Vegas, NV, both good for travel from now until March 2013.  At the time of my research, there were only two rooms left at the Mexico all-inclusive resort for the 55% off $199 a night room rate. I'm pretty sure that the room will be sold out before the day is through (and maybe even before I press "Publish").
You can also find Cyber Monday Travel deals from others like:
Kimpton Hotels & Restaurants – 30% off (prepaid, non-refundable) for stays from Thurs-Sun, now through December 30, 2012.
Gaylord National Resort and Gaylord Opryland are also both offering Cyber Monday rates for stays at their resorts. The Gaylord National is boasting that these are their lowest rates of the season for select dates, starting from $125 a night. Be mindful that they too have specific days when you can stay at the hotel with these rates, Sundays through Thursdays.
Looking to take a cruise? One of my favorite cruise lines (and the one where I got married), Princess Cruises, is having a sale on over 200 cruises for Alaska, Hawaii, Caribbean, and Panama Canal sailings. If you book today, you'll also receive up to a $100 onboard stateroom credit. The cruise that's jumping out and screaming my name is the 14-day Hawaiian Isles cruise. Hmm…that's a lot of pineapple.
What Cyber Monday travel deals are jumping out at you? Ever purchased one before or planned your vacation spending spree around sales this time of year? Do share. For me, personally, when it comes to cruises, this is the time of the year that I usually pick up amazing deals for a Spring sailing. And some of these other travel deals look just as nice.