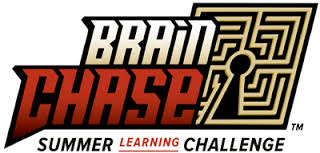 March is quickly coming to a close. Many of us parents are already thinking about Summer plans, most of which involves a balance of travel and summer learning.
I have a problem that I deal with every year once June rolls around: summer learning loss.
Earlier this week I received an email from a learning center that we'll be enrolling my oldest son in starting next month. I subconsciously rolled my eyes as I thought about the struggle I'd have keeping him motivated to attend full-out through the summer.
I've already started constructing the mental bribes.
Like all other children, mine want to forget about books, forget about snow, and forget about schedules. Their ideal day would be a balance of travel, online gaming, and running outside under the warmth of the sun.
I think I may have found a wonderful solution: Brain Chase!
What is Brain Chase?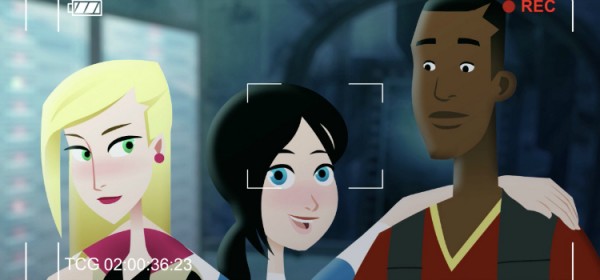 It's a 5-week online summer learning challenge for 2nd through 8th graders, though technically kids can be between ages 6 and 16. It involves a massive global treasure hunt that's powered by a child's reading, writing and math on a personalized online learning platform.
Kids have four tasks that they need to complete each week:
Read for 15 minutes per day

Write one journal entry

Earn 10,000 points on Khan Academy

Do a bonus challenge
After they complete their tasks they can unlock the next webisode which contains hidden pictures, numbers, and riddles that will help them guess the treasure's location.
How fun.
The program encourages and motivates kids to do online academic work during the summer time in hopes of winning a $10,000 scholarship and trophy. Oh, and bragging rights too of course! They will spend 5 weeks hunting for a golden mechanical treasure. This year the treasure is called the Sunstone of Cortes.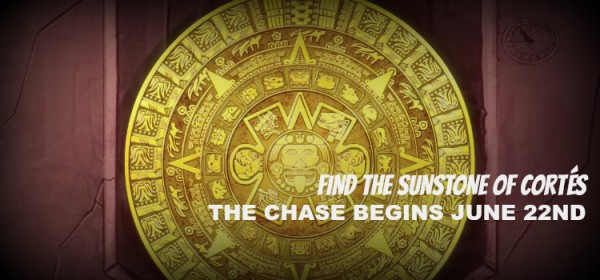 The program is in its second year. Last year 500 adventurers participated in the hunt for the scholarship money and the treasure.
Biggest Highlights
What I like is that it gives kids motivation to achieve two big goals: winning and traveling! It's like the academic junior version of the Amazing Race.
Face it, if our kids aren't continually practicing their reading and math skills during the summer, they lose one to two months of the previous school year's brain power. A 2011 RAND study revealed this in its findings.
In addition to participating in a massive global treasure hunt for the golden trophy and the $10,000 prize, this is what else kids get when they participate in Brain Chase's summer learning program:
5 weeks of structured challenges on external reading and math websites.

Weekly writing exercises with feedback from credentialed teachers.

Exclusive access to an original animated adventure series that's loaded with hidden puzzles and clues.
Parents are emailed weekly progress reports and 3 adventure tools are mailed to the house to help kids solve special bonus challenges. I have a plan together on how to seamlessly incorporate it in our day-to-day schedule.
So how can you participate? This is what you need to know:
Check out this video to see how the program works: https://www.youtube.com/watch?v=6xciDyoHXz0&feature=youtu.be
The chase starts on Monday June 22, 2015 at 9 a.m. EST. Once the race starts, adventurers can log in every 24 hours to guess where the real treasure is located. The first child to guess within a two-mile radius travels with his/her family to the treasure site to claim the gold.
To participate, sign up at www.brainchase.com. The Limited Early bird price is $149 until April 15, 2015. Each additional sibling is $100. Use the code MOMSGUIDE15 to get 15% off your total purchase. The challenge is open to students ages 6 to 16 in the the 48 United States & D.C. (excluding CO, MD), Mexico, UK and Canada (except Quebec). Entries close 7/5/15.
Are you excited? I am. See you on the Chase!
This post is sponsored by Brain Chase in conjunction with the promotion of their 2015 scavenger hunt.