Over the past six years of traveling, I've stayed in some of the best hotels in the mid-atlantic, all within driving distance from my home. What I like most about many of these hotels is that they are historic properties filled with rich stories of the past and standard-setting architecture.
The following post which originally appeared on The Hipmunk's Tailwind blog, highlights a few of the best hotels in the Mid-Atlantic, a couple of which I've had the pleasure of visiting.
The Mid-Atlantic states are comprised of a broad range of cultures, geographies, and sightseeing opportunities—and that's exactly what makes this such a great region to visit. Whether you have your eye on New York, Virginia, or any of the states in between, you're guaranteed a unique travel experience. What's more, you'll also have access to some of the country's best accommodations. Case in point? Just take a look at these five exceptional Mid-Atlantic hotels.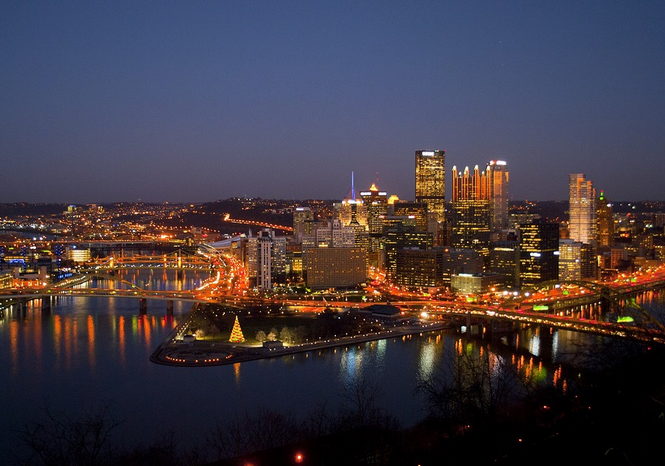 1. Fairmont Pittsburgh, Pittsburgh, PA
Right in the heart of Steel City lies the Fairmont Pittsburgh, which offers 4.5-star accommodations in addition to its stellar location. You'll never tire of things to do in the area; nearby attractions include Heinz Hall, Monongahela Incline, Heinz Field, PNC Park, and tons of theater, shopping, and sightseeing opportunities. When you've had your fill of Pittsburgh's thriving cultural scene, head back to the hotel to relax via the on-site health club, sauna, steam room, restaurants, or spa, which includes massage, aromatherapy, and pedicure treatments. Even Fido is welcome in this 185-room hotel: Guests are permitted up to two cats or dogs per room.
2. Hotel Monaco Baltimore, Baltimore, MD
Unique amenities abound at Hotel Monaco—think an in-room Xbox, yoga mats, animal-print robes, a stocked bar (including organic options), and personalized wake-up calls. These modern comforts belie the hotel's storied history: It was originally built in 1906 as the B&O Railroad headquarters. Today, some of that historical gravitas remains in the form of marble stairs, chandeliers, vaulted ceilings, and stained glass. Luxury isn't just to be found in the hotel's architecture; guests can sip on a complimentary glass of wine by the lobby's fireplace before pampering themselves with in-room spa services. If you manage to pull yourself away from the hotel, you'll be able to explore Baltimore's Inner Harbor within 10 minutes. The hotel is also near Oriole Park at Camden Yards and the Baltimore Convention Center.
3. Hyatt at the Bellevue, Philadelphia, PA
Immerse yourself in Philadelphia's rich culture by booking a stay at the Hyatt at the Bellevue. The hotel is located in the heart of Philly's theater district. (Case in point: The Hyatt is only two blocks away from the Kimmel Center for the Performing Arts.) It's also only five blocks from central Rittenhouse Square, around which are a host of restaurants and upscale shopping opportunities. If you prefer history to shopping, head to City Hall (it's less than ten minutes away on foot) or the Liberty Bell (a 15-minute walk from the hotel). The hotel is also a destination in its own right—the gorgeous building features marble baths, modern amenities, and stunning city views in addition to a nationally acclaimed fitness center.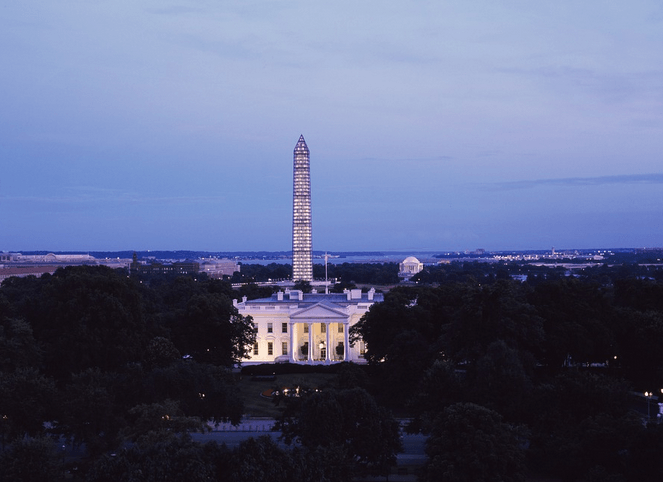 4. Omni Shoreham Hotel, Washington, DC
Since 1930, the Omni Shoreham has played host to U.S. presidents, inaugural balls, and world leaders from across the globe. But you don't have to be famous to enjoy the hotel's four-star luxury accommodations. Guests can choose from a variety of deluxe rooms or luxury suites; no matter which you select, expect the room to be decked out with granite-topped wet bars, stainless steel bathroom fixtures, and gorgeous artwork. Unwind at the Shoreham Spa & Health Club, stroll through the poolside green gardens, or take a nap in a backyard hammock. Hankering for a bite to eat? Simply head to the hotel's full-service restaurant. Or strike out into downtown Washington, DC; the hotel is steps away from a variety of restaurants, Rock Creek Park, the National Zoo, and the Woodley Park-Zoo Metro Station, which will take you to popular attractions like the White House and the Lincoln Memorial in a matter of minutes.
5. Omni Richmond Hotel, Richmond, VA
It'll be tough to leave your room at the Omni Richmond, where luxury and Southern hospitality merge in a wonderful way. Guest rooms feature premium bedding, pillow-top mattresses, and Egyptian-cotton sheets; hypo-allergenic bedding is available upon request. Room service is available 24 hours per day, or guests can help themselves to meals or snacks at the hotel's restaurant (Trevi's Grille) or lounge (Trevi's Lounge). The hotel is particularly well designed for business travelers. It offers a business center, 14 meeting rooms, and a massive conference space. Those looking to explore Richmond will love the hotel's location—the surrounding area is packed with restaurants and sightseeing opportunities, including historical boat tours.