Today was one of those days where it didn't seem like I could get everything on my To Do List done. Until recently, I prioritized my exercise to be the very first thing that I did in my day. 5am wake-up calls and a glass of FRS energy drink were the best way for me to get it done – house was quiet, everyone was still asleep, no obligations to fulfill. Nowadays, with increasing obligations and appointments, it's become a challenge. Late night work sessions and other To Dos prevent the early wake-ups and a good habit has gone down the drain.
So how do I fit exercise back into my schedule, whether at-home or on-travel? It takes only 2 tools to make it work: an alarm clock and will-power.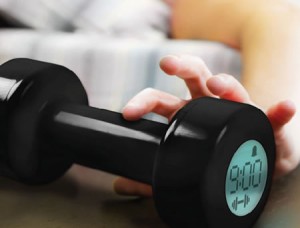 Setting my alarm clock (and placing it well across the room) obligates me to my regimen. A deal I used to make with myself is that I could not get on the internet or watch a t.v. show until I was done with my workout. That was my reward. That's how I chose to veg out and I stayed consistent with this even while on travel. Starting my morning with a workout is a great start to the day and preps me for all the obstacles that will come my way.
I'm on the road back to these good habits. An impending triathlon and several scheduled trips demands it. The bad habits of late-night writing and midnight coffee indulgences end today. I have 4 large bottles of FRS and two very loud alarm clocks to help me along the way.
What about you? How do you do it? What are some of the measures you take while at home or on travel to ensure that you exercise for the day?