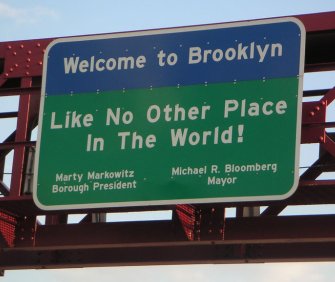 Back in the day when travelers visited New York, most stayed put in Manhattan and Brooklyn was left to the locals. Times have quickly changed and now travelers from around the world are knocking on Brooklyn's doors looking for a place to stay.
If you're traveling on a tight budget, these boutique Brooklyn hotels might make a good fit for your wallet.
1. NU Hotel Brooklyn
Modern, up to date, contemporary and strategically located close to major attractions like the Barclay Center, NU Hotel Brooklyn offers all the creature comforts that a traveler needs. Got kids? Enjoy a suite with bunk beds? Have the munchies? Dig into the mini bar, snack basket or grab a cup of coffee from your room's coffee maker. Once upon a time you couldn't pay for space like this in Brooklyn without breaking the bank. You definitely will not find this much space in any Manhattan hotel at this price point and for sure, not this much style and character. But then again, that's the Brooklyn way. 
2. Pointe Plaza Hotel
If you knew what Franklin Avenue looked like less than 10 years ago you would be shocked to learn that a chic boutique hotel has successfully set up shop here. Ideal for corporate travel, families and groups, the Pointe Plaza Hotel can accommodate travelers in pairs or groups of 5 in its large suites. Once a neighborhood solely known for its industrial past and its Hasidic residents, Williamsburg, where Pointe Plaza is located, is now a hipster hangout. Travelers looking for large rooms, a cool area, kitchens, laundry facilities and shuttle service for less than $200 per night will find it at Pointe Plaza hotel.
3. Riviera Motor Inn
Take a step back in hotel décor history at Riviera Motor Inn for that experience. Read: You do not go here for a luxury experience. If you're looking for a quick one-night stay near Prospect Park for cheap, however, you've got a winner.
4. NY Moore Hostel
NY Moore Hostel is designed for backpackers and travelers who just need a place to rest their head for the night before exploring the city. It's important to know what type of traveler you are and your needs before you book any room. If privacy isn't an issue and you enjoy communal stays, NY Moore Hostel will work for your travel style. True to many traditional hostels, the décor resembles that of a college dormitory from its minimal furnishings to its cafeteria-style dining room. For the small nightly price tag, you can't beat the price.
5. Red Carpet Inn
There are hotels and there are motels. Red Carpet Inn is a motel that serves its purpose for many budget conscious travelers: it's a place to sleep. Don't expect extras that you might get in a moderate-priced hotel. Looking for red carpet? Maybe not here, but you'll have easy access to the subway to explore the city for other refined experiences. And just think, you can use the money you saved on your stay for those experiences.
This article was written in partnership with the #HipmunkCityLove Project. Any opinions expressed in it are my own.