Air apps

Airfare, flight status, mile tracking apps to help you save money.

Accommodation apps

Hotel, home and apartment rental apps to give you a variety of options.

And more!

Dining, Transportation, Telecommunications, and Organizational apps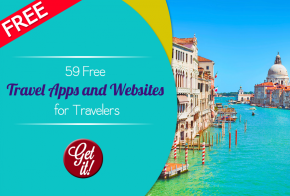 There are hundreds of travel apps on the market. It's hard to figure out which ones are the best when you're trying to save time and money. Your ultimate goal is to get out the door and travel more. This free download of 59 free travel apps lists some of the best ones to help you in your travel planning.