[Tweet "In my professional opinion, people who eat oysters have more fun!"]
One of the things I've come to love most about living in the Baltimore-Annapolis area is the availability of seafood and the vast selection of fish restaurants you can find here. Growing up in New York, we had very few dedicated seafood restaurants. There were three main options: Coney Island, City Island, and Red Lobster. And if you didn't live close to any of them, it was always a special occasion to go out to dinner for seafood.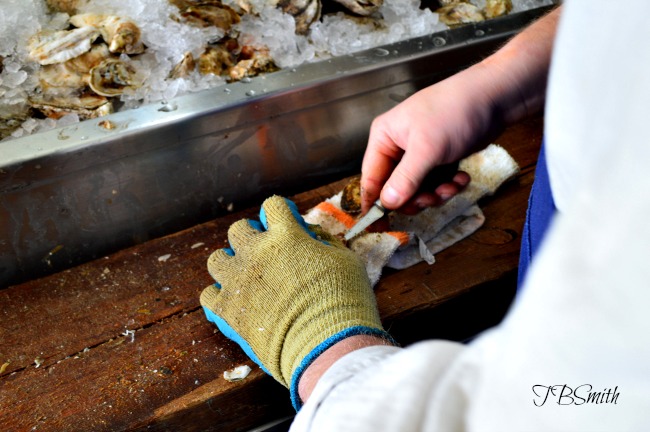 This is certainly not the case in the Baltimore area. Seafood restaurants are a dime a dozen. Besides crab, oyster is king and Ryleigh's Oyster (RyleighsOyster dot com) in Hunt Valley, MD is doing a delicious job of honoring the thrown.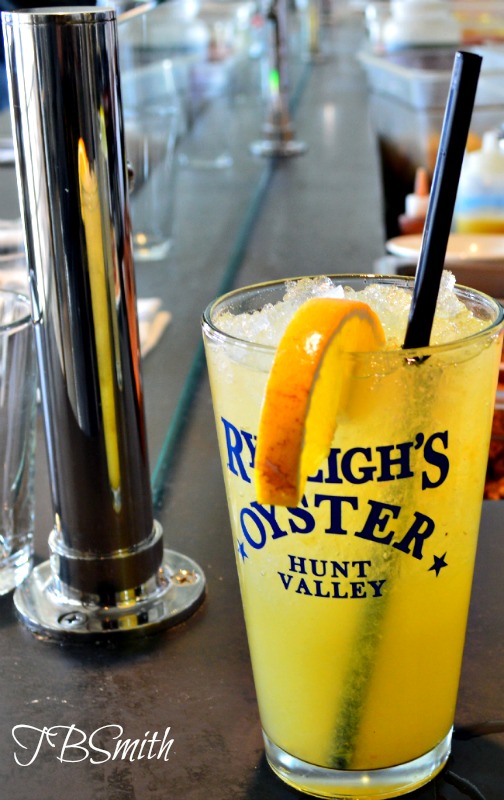 The Hunt Valley location opened this past November, the second location of Ryleigh's Oyster, following the success of the original in historic Fells Point. Located in what looks like a small office complex, the inside is not what you'd expect looking at it from the outside. The space is open and large enough to fit a concert full of people. Two large bars serve up signature drinks like the Creamsicle, a combination of whipped vodka, triple sec, fresh squeezed orange juice with a splash of Sprite that go incredibly well with a platter of raw oysters. The drinks are in no means watered down.
Farm to Table oysters
How many oyster bars do you know that have their own farm-raised oysters?
Ryleigh's sources their oysters from small sustainable farms like Shooting Point Oyster Company on the remote Eastern shore of Virginia, where the owner has a dual interest in feeding the public's appetite, yet protecting the waterfront. In March 2012, Ryleigh's partnered with Shooting Point to cultivate the petite Avery's Pearls oyster, controlling the size, salinity levels, and shape of the oyster. Named after the owners' youngest daughter, the Avery's Pearls oysters make for a gentle introduction to eating oysters.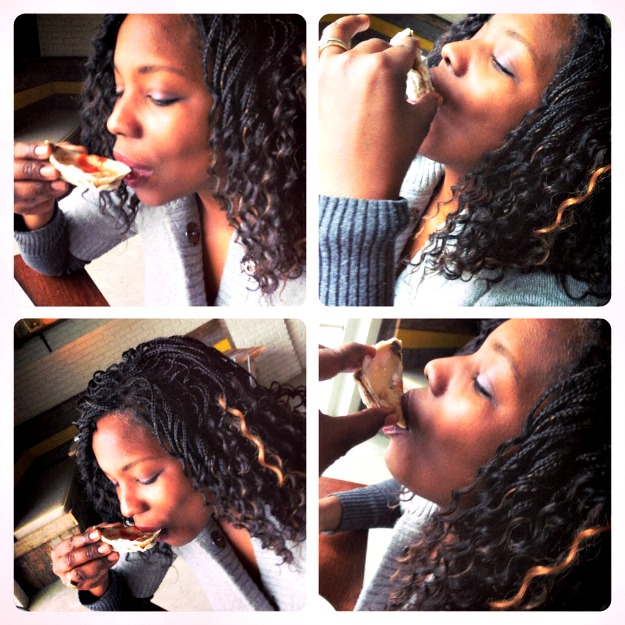 I wouldn't say I'm an oyster connoisseur but after my visit last month to Ryleigh's, I will admit to being a fast learner. Executive chef Patrick Morrow gave me a lesson in all things oyster. I learned how to shuck an oyster, slurp an oyster, and respect the delicate balance oysters provide to Maryland marine life.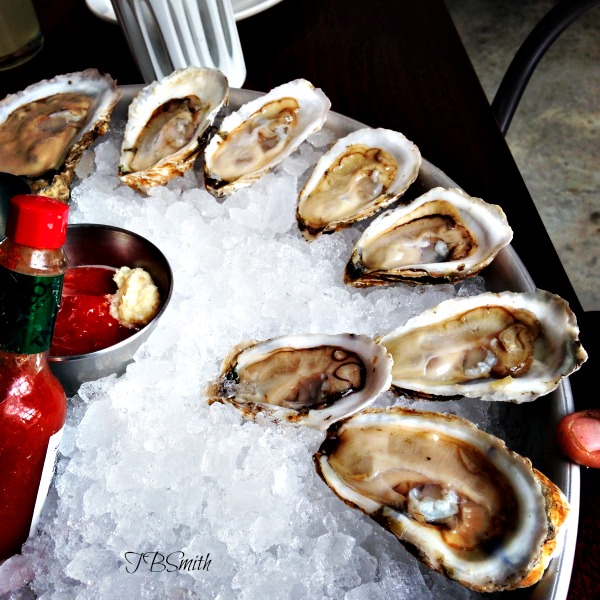 My presentation plate of oysters was filled with just over a dozen oysters ranging in size and salinity levels, from the smallest of the Avery's Pearls to the largest, the Honeysuckles. The oysters come from various parts of the shore from New Jersey down to Virginia. For example, the Avery's Pearls are grown at the North end of Hog Island along what is describe as an unspoiled stretch of the Atlantic Coast. The result that the farmer gets from the location is the purest form of a "salt oyster."
Beyond The Raw Bar
If you're not a fan of oysters, don't worry, you're still invited to the party. Ryleigh's also specializes in fresh seafood, meats, and produce. You'll forget you're eating your veggies when you engage in a side like the crispy brussels sprouts cooked in an apple cider reduction and bacon.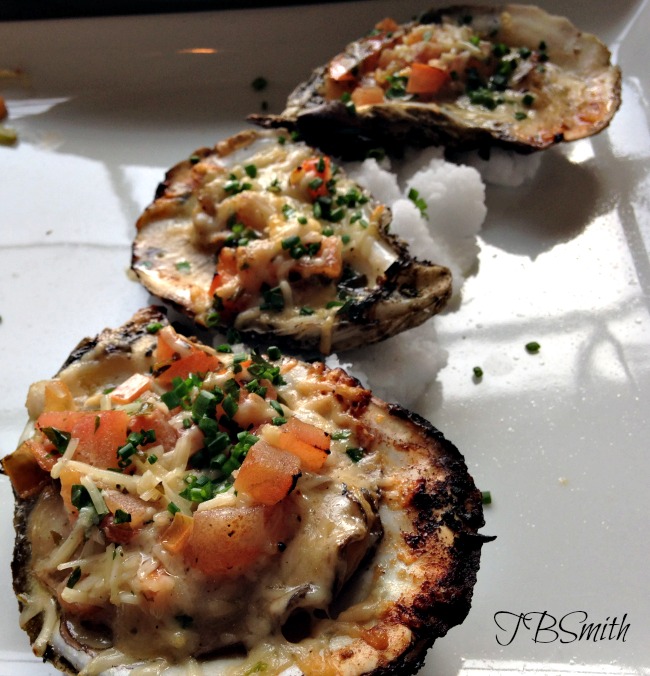 Raw oysters aren't for everyone but fried oysters may be. Or how about the more waistline-friendly grilled oysters? Channeling memories of New Orleans, these babies are worth their weight in seafood gold. The grilled Chesapeake Bay Oyster is juicy and nicely prepped with an oven roasted tomato butter and sprinkled with cheese.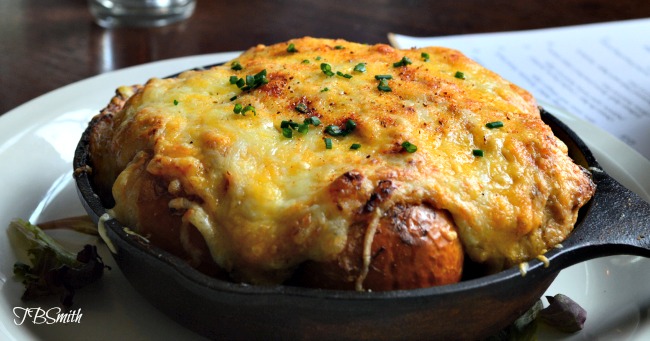 If you like warm bread and you love crab, you can not go wrong with the crab pretzels. This Federal Hill Pub classic is all things Maryland. Ryleigh's is one of few places to make their own pretzel dough fresh, in house. These little balls of carb-y goodness come out piping hot, either plain (although glossed with butter) or smothered with a Maryland crab dip and aged cheddar.  Tip: Do not think about this starter if you're trying to cut calories anywhere in your life.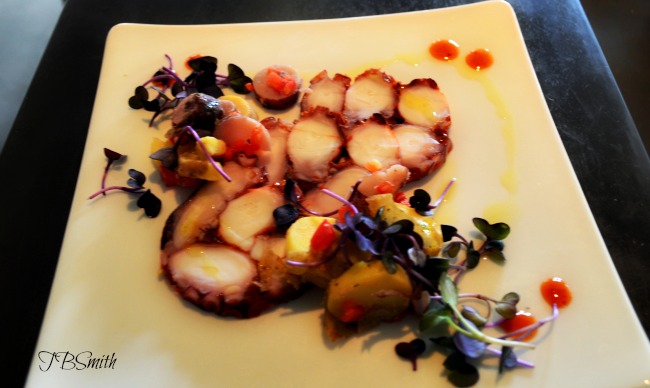 Want something really unique? Try the octopus chorizo. It's creative and colorful and darn good for raw octopus. And don't worry, it looks and tastes better than it sounds. Light and fresh, it's a flavorful alternative from the raw bar if you're not in the mood for oysters.
Honestly, I don't think you can go wrong with too many things on Ryleigh's menu. They certainly pay homage to the oyster here but it doesn't upstage the symphony that the total menu plays.
Your experience can be filled with the familiar of crab cakes and raw oysters or you can branch out to a pastrami spice cured salmon or a butternut squash hummus with candied pecans, saba, grape salad and root vegetable chips for an adventure.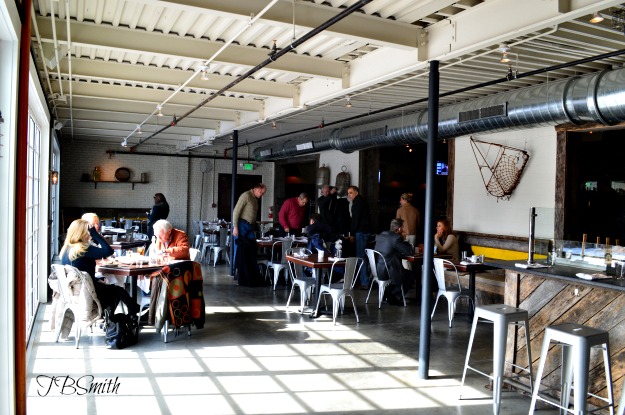 Ryleigh's is one of those spots where as soon as you leave you call a friend and say, "Yo, I've got a place for you. We gotta go back for dinner." And when you walk out of a restaurant looking forward to your next visit before your food digests, you know they've done something right.