Let's be real. Not Everyone in the world is a fan of Valentine's Day. If you're on your own or on the fritz, it can be a downright miserable holiday as you fall victim to the commercialized displays of affection. Red hearts, silly baby cupids, calorie-laden chocolate, doomed roses..bah humbug! Why don't people keep it to themselves and cease competing for attention to show the unlimited bounds of their love?!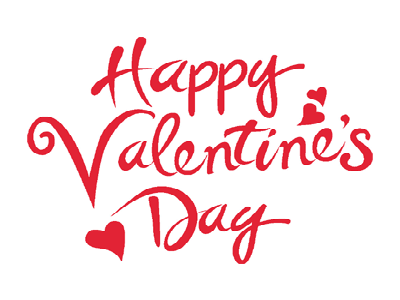 Ok, I'm joking. I'm not a scrooge. I love VALENTINE's DAY! First, because it's my birthday (who doesn't love their birthday?). Second, because red is my favorite color and I love seeing it everywhere. And third, some people need reminders to be extra nice (and loving) even if it's just for one day of the year.
It's also a great excuse to get away with your significant other for a couple days of specialized romance.
Valentine's Day may not be the cheapest time to travel, just as it's the worst day to go out for dinner (one of the down sides to being born on the 14th). However, you may find some nice packages out there specially designed for your romantic getaway.
Here are six sweet travel packages to take a peek at. Smooches!
1. Miami Vice-style Valentine's Day
Mayfair Hotel & Spa in Miami has come up with irresistible packages for Valentine's Day including a soundtrack based on the hit tracks of 1980s. Talk about going retro!
The Mayfair Valentine's Day Travel package offers
Private plane ride for two above the Miami skylines and the Florida Everglades.
Tandem skydive
2 nights in The Mayfair's Parlor Suite
Couples Massage
2. Valentine's Day in the Valley of the Sun
The Westin Kierland Resort and Spa's premium dining destination, Deseo, invites you and your special someone to enjoy a romantic evening while indulging in a delicious four course prix-fixe menu. The special menu is priced at $75 per person (exclusive of tax and gratuity). You can avail this offer on February 14 from 5pm to 10pm.
Interested in the spa?
The exotic  Arizona Spa is offering an 80 minute couples massage on Valentine's Day. This limited package is available at $850 per couple, not chump change but you can also enjoy the private use of the spa's Jacuzzi, Sauna, romantic candle light lounge and the eucalyptus infused steam room. Do it all! You're paying for it.
3. Romance at Omni all year long
The Omni Hotel & Resorts' Retreat to Romance package has been designed to allow you the opportunity to create special memories that you'll think about for years to come. The romantic stay includes a private dinner and spa treatments at:
Joya Spa, the newly acquired Omni Scottsdale Resort and Spa at Montelucia in Arizona.
Winter Warmer Spa Getaway at The Omni Grove Park Inn in Asheville
Other properties and packages include:
Romantic Retreat package at Omni Barton Creek Resort & Spa near Austin, Texas.
"Who's Your Honey" at Omni La Costa Resort & Spa.
"The Experience" at the Omni Rancho Las Palmas Resort in Southern California.
"Spa Renewal" at the Omni Homestead Resort in Hot Springs, VA.
The package also consists of romantic tours along with other special amenities. Omni recognizes that romance doesn't have a 24-hour deadline so their Retreat to Romance package runs all year long from Feb 1, 2014 to December 30, 2014. Save your pennies and book your date!
4. Gaylord Hotels gets romantic
Gaylord Hotels is setting the table and pressing the sheets for your romantic retreat in one of its' four destinations: Kissimmee, FL;  National Harbor, MD; Nashville, TN; and Grapevine, TX.
Their package offers:
One night accommodations at Gaylord Resort.
Two night accommodations at Gaylord Palms.
Breakfast for two (excluding the Gaylord Texan).
Self-parking
Resort fee
Romantic welcome amenity upon arrival.
20 % off on select spa services at Relâche Spa (excluding Gaylord National)
5. Seeing Pink in St. Pete Beach, Florida
Loews Don Cesar Hotel's "We Dream in Pink" Package was specially designed for swooning couples to enjoy Valentine's Day to the fullest. Beach Yoga, aqua-aerobics, foodie paradise, and spa bliss  are waiting for you near the Gulf.
Their two-night packages, based on availability, start at $339 per night excluding taxes.
6. Travel Trifecta in Charm City 
Love birds planning a romantic getaway to Baltimore, MD for Valentine's day are in for a sweet treat. The city is currently running it's Absolutely Febulous campaign  which combines the discounted offers of Baltimore's successful Winter Restaurant Week and last year's inaugural Baltimore Hotel and Museum Weeks.
Book your package or winter getaway through Visit Baltimore and receive a $25 Visa® gift card with a one-night stay or a $50 Visa® gift card with a two-night stay or more. Look for additional savings with the buy one, get one free offers on the Harbor Pass and Legends & Legacies Heritage Pass with an overnight stay.
You've got a lot of options before you. If that weren't enough, check out Room 77's blog post on "Seven Sizzling Getaway Deals for Valentine's Day" for even more.
Wrote a poem for you:
Whatever you decide to do,
wherever you decide to go,
whoever you decide to be with,
whether it's with someone or alone,
Happy Valentine's Day!